September 25, 2013
We've Added Even More Events Today in the USA and Canada
---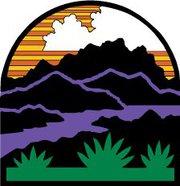 The Saskatchewan Archaeological Society will be venturing even further North with their  32nd Annual Fall Bus Tour. The adventure will start in Shellbrook, then onto Green Lake and a night at Buffalo Narrows. Sunday will see local sites in Buffalo Narrows and La Loche. And closing out the weekend with visits to the Ile-a-la-Cross Cemetery, Fork Black HBC Posts, the museum in Meadow Lake and Government Ridge in Battleford. The fun-filled weekend will be held from October 12-14. 
The National Park Service: Gates of the Arctic National Park and Preserve along with the Yukon-Charley Rivers National Preserve are now collaborating organizations. The series of lectures, held onOctober 16, will highlight the legacy of the Alaskan wilderness. 
On the southern side of the county, apexart in conjunction with The Center for Big Bend Studies, Sul Ross State University and Museum of the Big Bend are coming together to host a slew of events starting October 5. The multi-venue art exhibition in Marfa, TX will focus on both the traditional and contemporary art of the region.
For more information on these and other events please visit: http://www.archaeological.org/archaeologyday/events
International Archaeology Day Blog