July 1, 2015
29 IAD Collaborating Organizations Added in June
---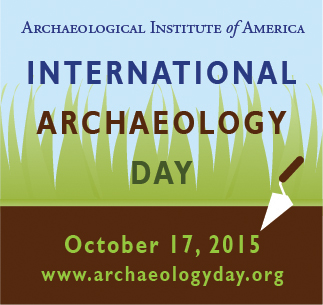 Twenty nine organizations were added to the growing list of International Archaeology Day collaborators in June 2015.  The new 2015 Collaborating Organizations added last month are:
American Textile History Museum
Anchorage Museum
Archaeological Associates of Greenwich
Archaeology Committee of The National Arts Club
Buttonwoods Museum
Cape Cod Museum of Natural History
Center for New Mexico Archaeology
Concord Museum
Diablo Glass School
Florida Public Archaeology Network
Franklin Pierce University Anthropology Club
Historic New England
Institute of Classical Archaeology, Charles University
Jefferson Barracks County Park Visitor's Center
Marquette Regional History Center
Massachusetts Board of Underwater Archaeological Resources
Massachusetts Historical Commission
National Park Service – San Antonio Missions
New Hampshire Division of Historical Resources
Past Preservers
Photon, Boston University
Port Hudson State Historic Park
Riverside County Parks & Open-Space District
Robert S. Peabody Museum of Archaeology
Samara School for Advanced Research in Cultural Studies
Shirley-Eustis House
SST Tourism
State University of New York at Cortland
Tubac Presidio State Historic Park
This list includes new Collaborating Organizations from Jackson, LA; Riverside, CA; St. Louis, MO; and Russia that will be celebrating IAD for the first time this year.  Also included are many valued veteran IAD supporters and we are especially excited to see that that seven of these organizations (Archaeological Associates of Greenwich, Archaeology Committee of The National Arts Club, Buttonwoods Museum, Center for New Mexico Archaeology, Past Preservers, and Tubac Presidio State Historic Park ) are returning to host IAD events for the fourth year in a row and one organization (Florida Public Archaeology Network) is back for the fifth year in a row!
See the full list of Collaborating Organizations.
Learn how your group can become a Collaborating Organization, visit our info page.
Find International Archaeology Day events in your area.
International Archaeology Day Blog