November 9, 2015
Achill Island 2015: Survey at Dugort
---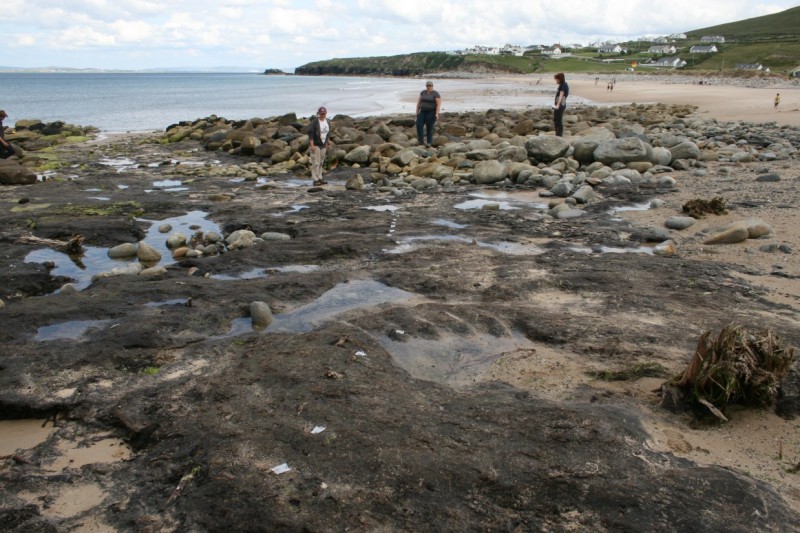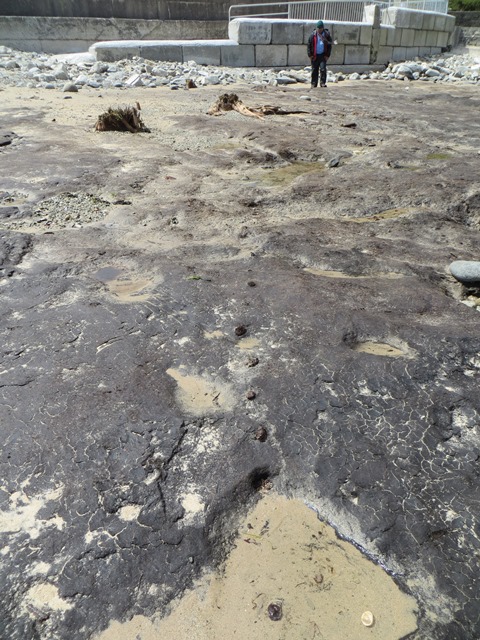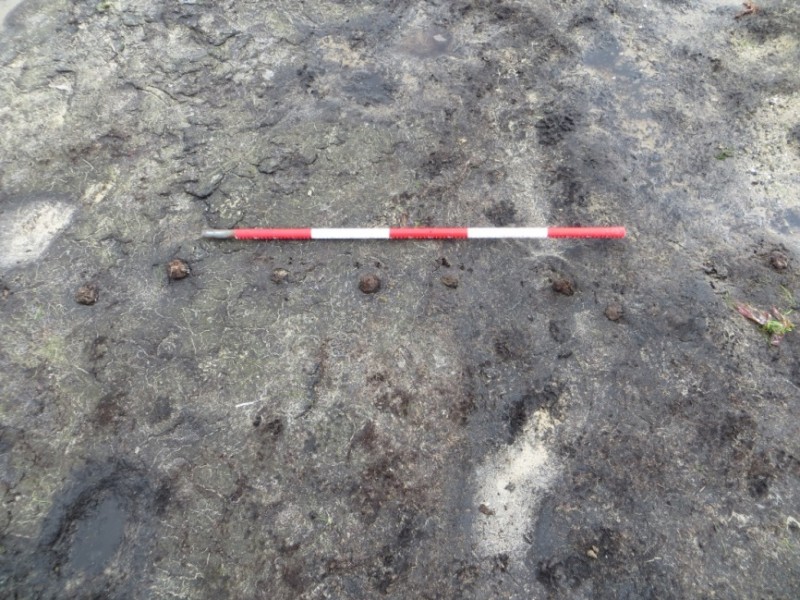 On June 3, 2015, a group of students attending Achill Archaeological Field School visited the beach at Dugort, Achill Island, Co. Mayo, to view the preserved remains of a prehistoric forest. This site has been visible for many years, with five or six tree stumps protruding from an old peat formation in the intertidal zone. Although the site has never been dated, it has been assumed to be of Late Neolithic or Bronze Age date, based on the known age of similar sites around the Irish coast.
The heavy winter storms of the last two years have had a dramatic effect on the site, as have subsequent remedial works undertaken by Mayo County Council in order to maintain the beach front facilities and access routes. The visit in June 2015 represented a first chance to have a really good look at the site since these changes occurred, it was and immediately apparent that it had been considerably altered since 2014.
The rocky barrier that previously protected the peat formation has been breached, and the peat has been rapidly eroded, exposing an additional 20 intact tree stumps. Whilst examining the area, the students noticed a short row of stakes running diagonally across the beach. Further examination revealed perhaps as many as 30 stakes that form a line some 17 meters long.
The students returned to the site in July and undertook a detailed EDM and photographic survey of the site, recording the presence of 12 definite stakes and 18 probable stakes. The most likely explanation is that the stakes are one side of a funnel-shaped fish trap set up to exploit the area where a stream fed into the sea and fish would be drawn to the mineral rich water. Without either the other side of the funnel or the actual fish trap being visible during the summer of 2015, this interpretation remains a little speculative, but the site is being regularly monitored and perhaps further elements will be revealed over time that either confirm or alter this interpretation.
Achill Archaeological Field School is currently exploring the possibility of undertaking a small-scale excavation of the site in April 2016 in order to clarify the date of the stakes and the associated peat formation and tree stumps. Anyone interested in participating in this excavation should contact: info@achill-fieldschool.com