June 1, 2018
Achill Island 2018: Week 2
---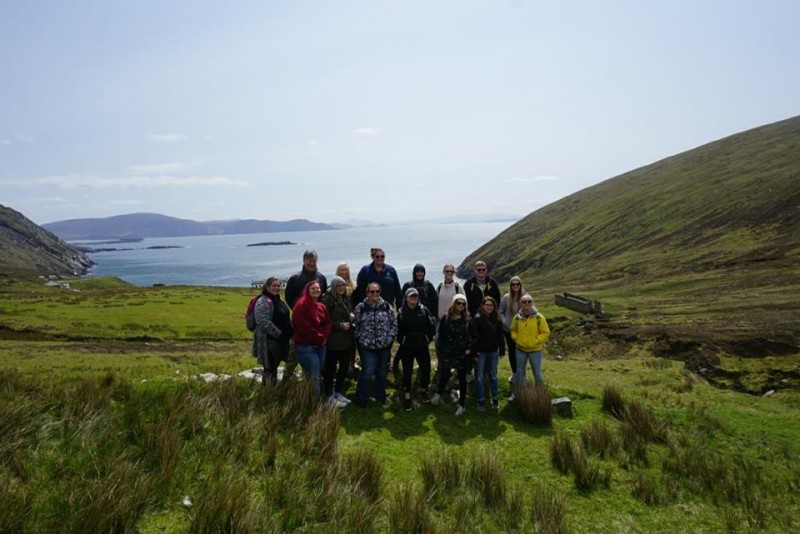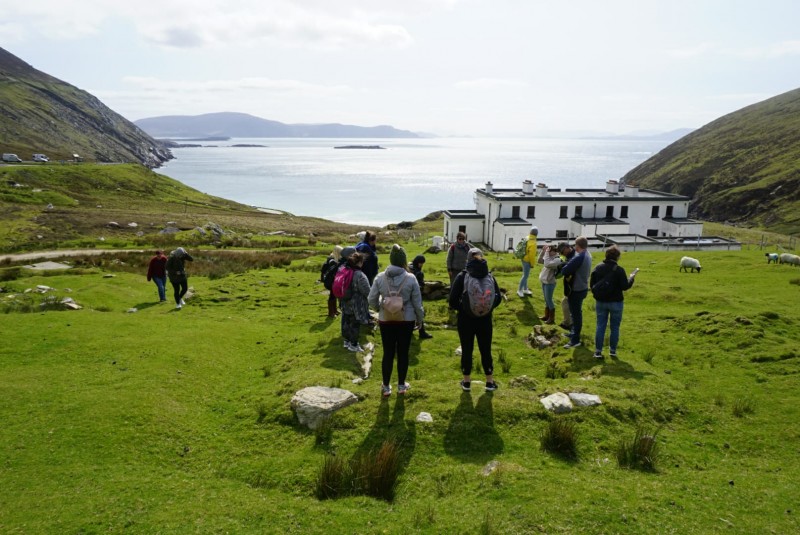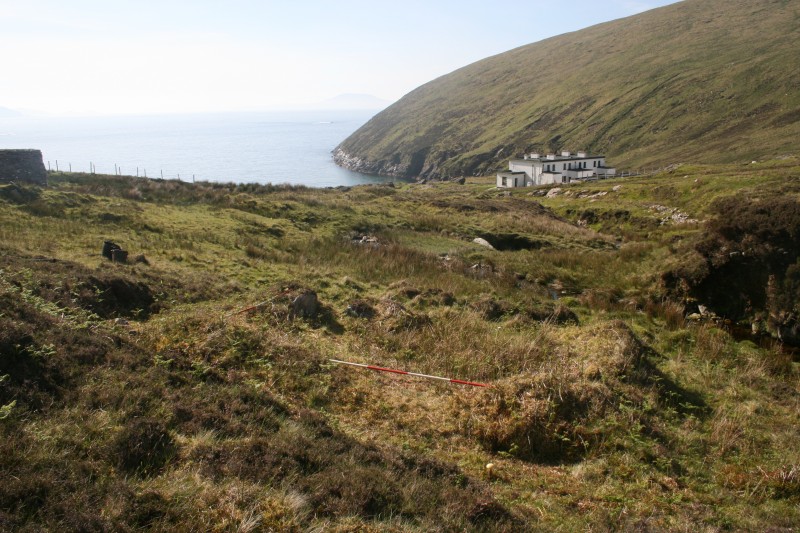 This week was a week of preparation for our first excavation of the season at Keem Bay and we also finished up our survey work at Caraun Point. We are very excited about the excavation at Caraun Point which will start later in the summer. As part of our pre-excavation work we surveyed the site last week and made photogrammetry models of two of the houses exposed by erosion of the site. After some trial and error, we have now successfully imaged two of the buildings currently visible in the landscape. The buildings are dry-stone structures with distinctive rounded corners. We are interested in comparing the settlement forms from Caraun Point with those found in Keem. 
On Wednesday we were delighted to be joined by a group of students from the University of North Carolina at Wilmington. The students, led by their professor Scott Simmons, were on a study trip to Ireland and Britain. We brought them on a tour of our current project at Keem Bay, and the iconic deserted village of Slievemore. It's always a joy to share the work we do with other archaeologists.
Towards the end of the week we began more practical set-up for our excavation at Keem. We prepared our tools, recording and finds materials. On Friday we laid out the site grid. Keem was a village of about 40 houses c.1838. The village was depopulated during the Famine and the houses were demolished c.1855 as part of landscape redevelopment by Charles Cunningham Boycott. There is some evidence to suggest that the village of Keem may have begun life as a seasonal grazing or 'booley' settlement.  The house we will be excavating this season sits along a stream east of the previous houses excavated at Keem. The stream-side location is characteristic of seasonal grazing settlements and our excavation aims to determine if this house could belong to an earlier phase of the village. The trench will be 10m x 8m which encompasses the house, the bank to the north, and the bank to the south. The house is terraced into the landscape and sits at the stream's edge. Next week we will be joined by more students to begin our excavation of this interesting site on beautiful Keem Bay.