November 29, 2012
Archaeology in Action at the Gault Site
---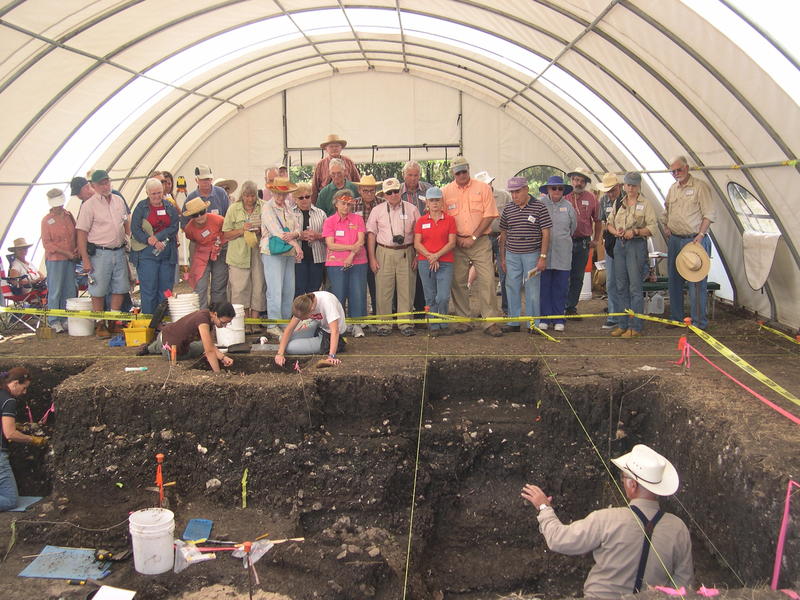 On National Archaeology Day,The Texas Archeology Society and the Bell County Museum collaborated on a tour of the Gault site, where 60% of the known Clovis artifacts (along with other artifacts predating Clovis) have been discovered. Approximately 30 people attended the tour led by Dr. Michael Collins, a research professor at Texas State University. Every Saturday afternoon during October mock excavations were conducted in two archeology pits – one with historical artifacts the other with prehistorical artifacts. 
To find out more about the Gualt program and the Site Preservation being done here, visit this webpage.
Learn more about the Site Preservation Program.
International Archaeology Day Blog
Related Projects:
---