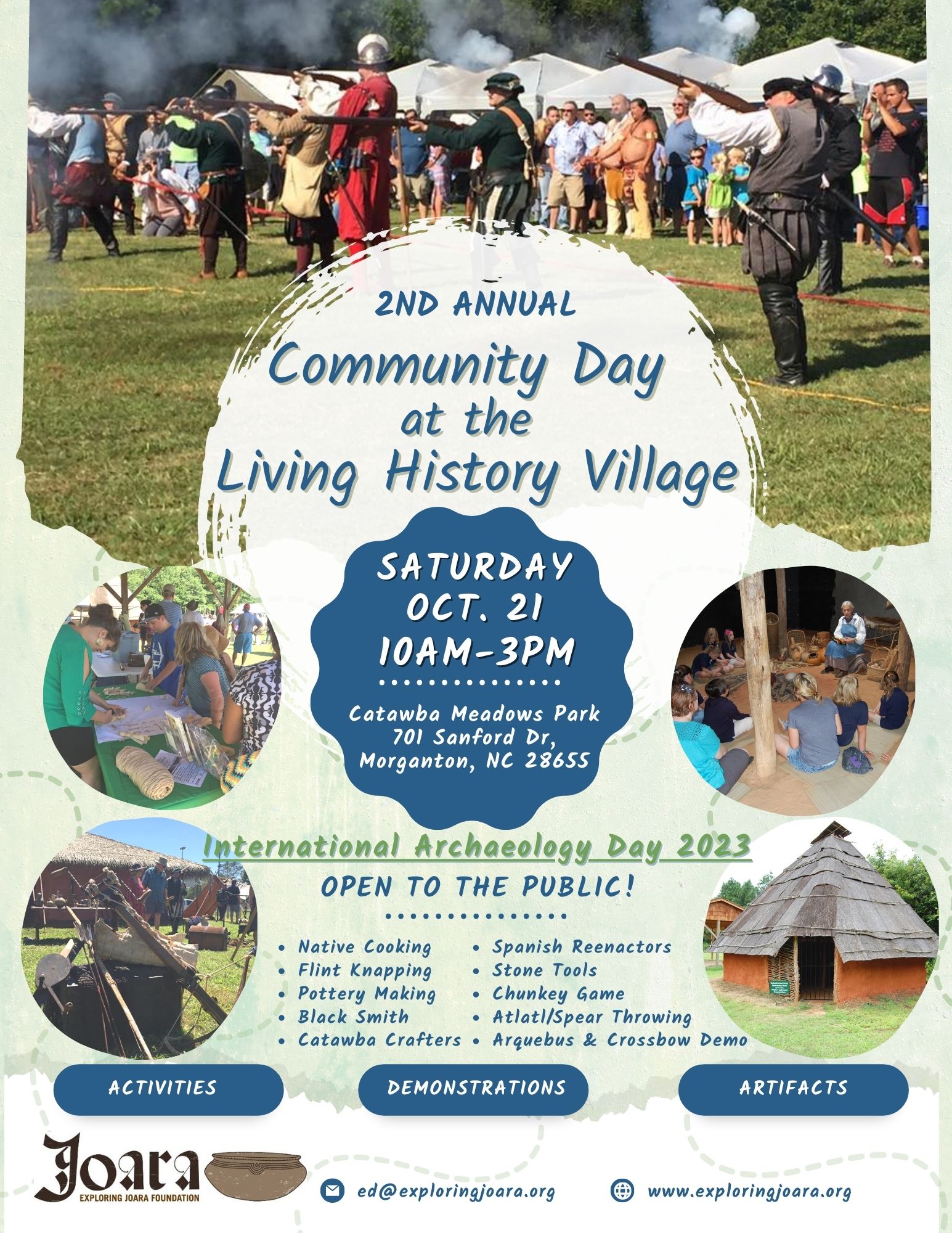 Public event at the Living History Village at Catawba Meadows Park
The Living History Village is an interactive interpretive center which is located on the site of a significant 16th Century Catawba Indian town. Excavations yielded information that allowed the Exploring Joara Foundation to accurately reconstruct sixteenth-century buildings at the Catawba Meadows site.
EJF will host demonstrations and activities and will display artifacts and replica pottery.
The public can participate or observe the following:
Native Cooking
Flint Knapping
Pottery Making
Black Smith
Catawba Crafters
Spanish Reenactors
Stone Tools/Chop Log
Chunkey Game
Atlatl/Spear Throwing
When placing events on your calendar using these buttons, please check that time zone displays correctly.