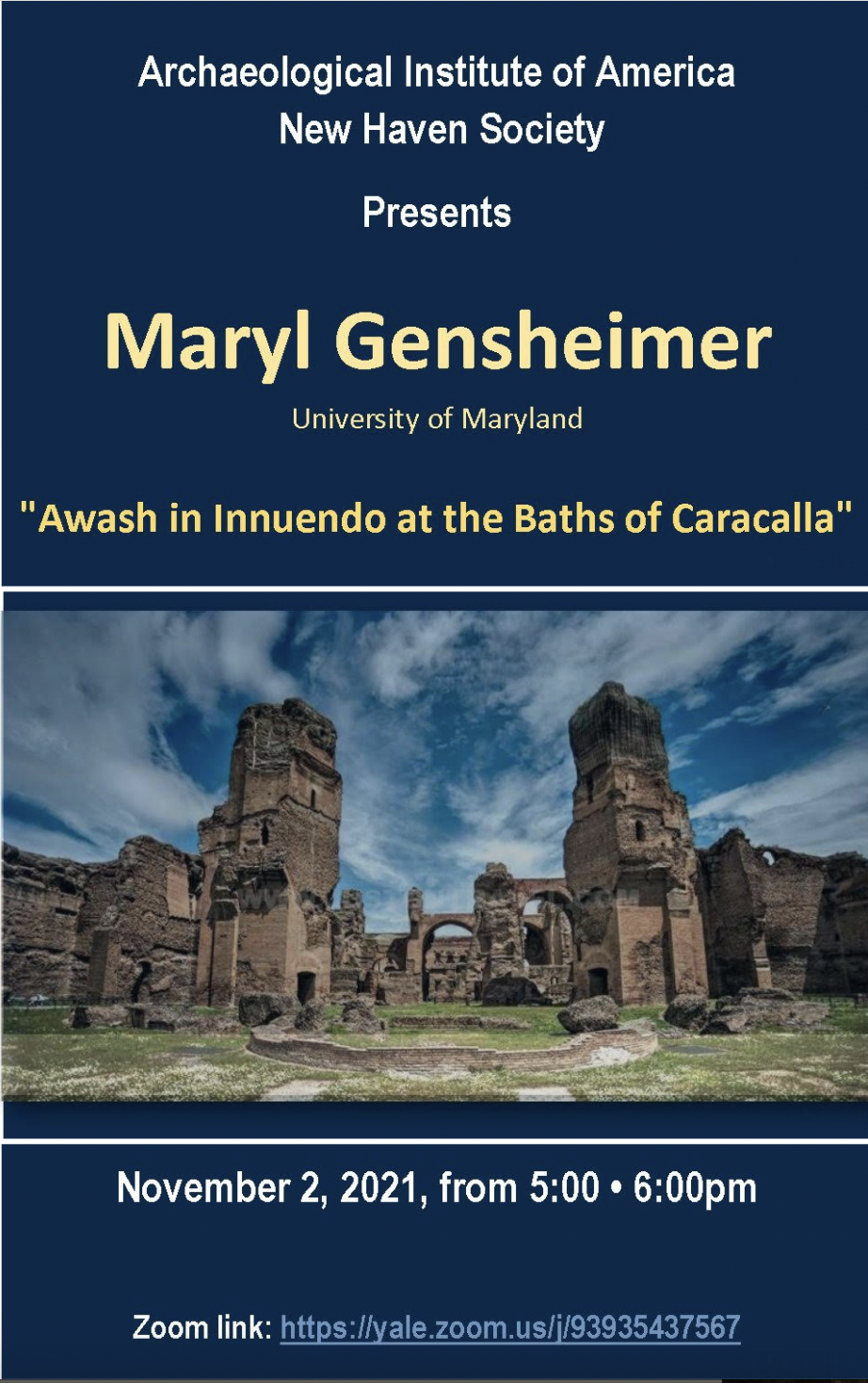 a remote ZOOM lecture by Maryl Gensheimer, University of Maryland
Archaeological Institute of America, New Haven Society
November 2 2021, from 5-6 pm
Zoom link: https://yale.zoom.us/j/93935437567
You are invited to a scheduled Zoom meeting. Zoom is Yale's audio and visual conferencing platform.
Topic: AIA Fall 2021
Time: Nov 2, 2021 05:00 PM Eastern Time (US and Canada)
Join from PC, Mac, Linux, iOS or Android: https://yale.zoom.us/j/93935437567
Or Telephone:203-432-9666 (2-ZOOM if on-campus) or 646 568 7788
Meeting ID: 939 3543 7567
International numbers available: https://yale.zoom.us/u/aIjNdjuhB
Join via Zoom
When placing events on your calendar using these buttons, please check that time zone displays correctly.