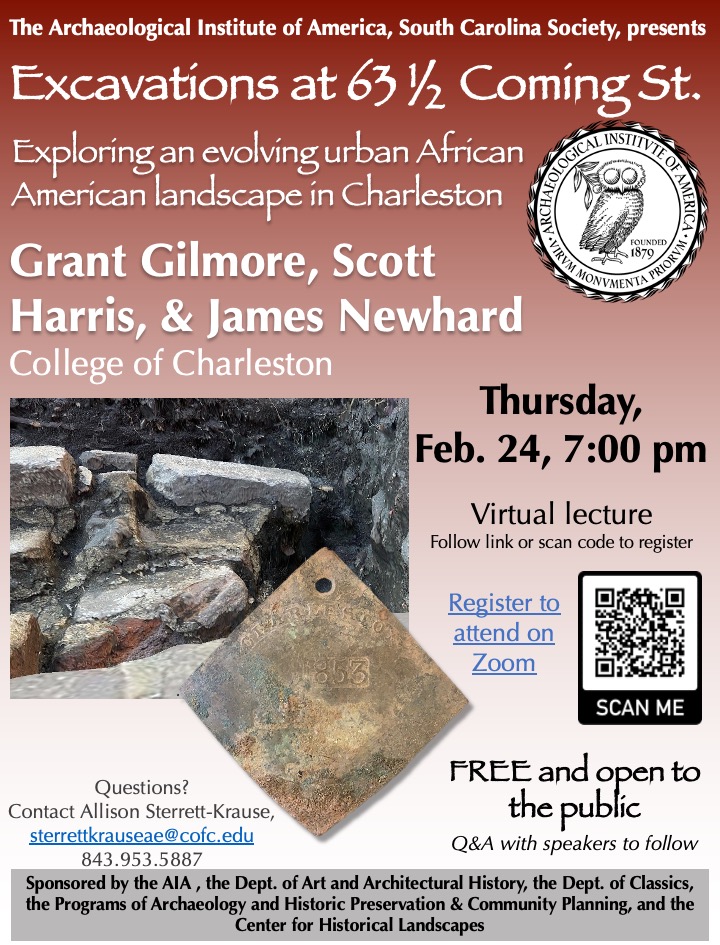 The discoverers of one of Archaeology magazine's Top 10 Discoveries of 2021, the slave tag found at 63 ½ Coming St. in Charleston, SC, discuss the development and evolution of the urban landscape of Charleston, with a particular emphasis on evidence for African-American life and culture in 19th c. Charleston.
Speakers: James Newhard, Grant Gilmore, and Scott Harris (College of Charleston)
Feb. 24, 7-8 pm EST; virtual lecture via Zoom. Register in advance: https://cofc.zoom.us/meeting/register/tZAvce2tqTgpH90jeku3XJhQOVt2r65GMZEb
Register
When placing events on your calendar using these buttons, please check that time zone displays correctly.