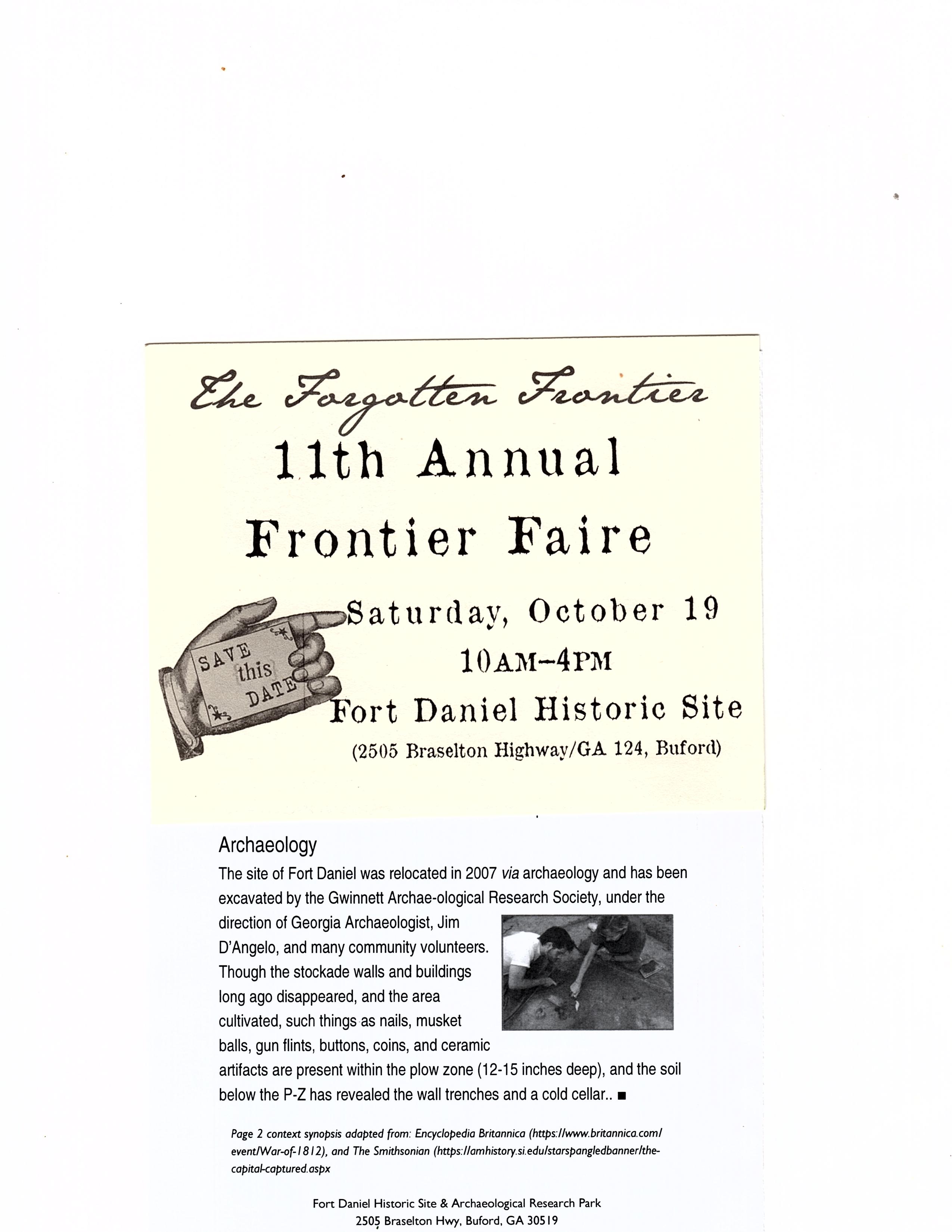 The annual Fort Daniel Frontier Fair will be held Saturday, October 19, 2019 at the site of the frontier 1813 Fort Daniel
at 2505 Braselton Highway, Buford, GA. This public archaeology event will feature ongoing archaeological
excavations, the SGA Archaeobus, and living history reeanactors, along with a museum tent, flintknapper,
blacksmithing, pizza lunch, facepainting, and more.
When placing events on your calendar using these buttons, please check that time zone displays correctly.