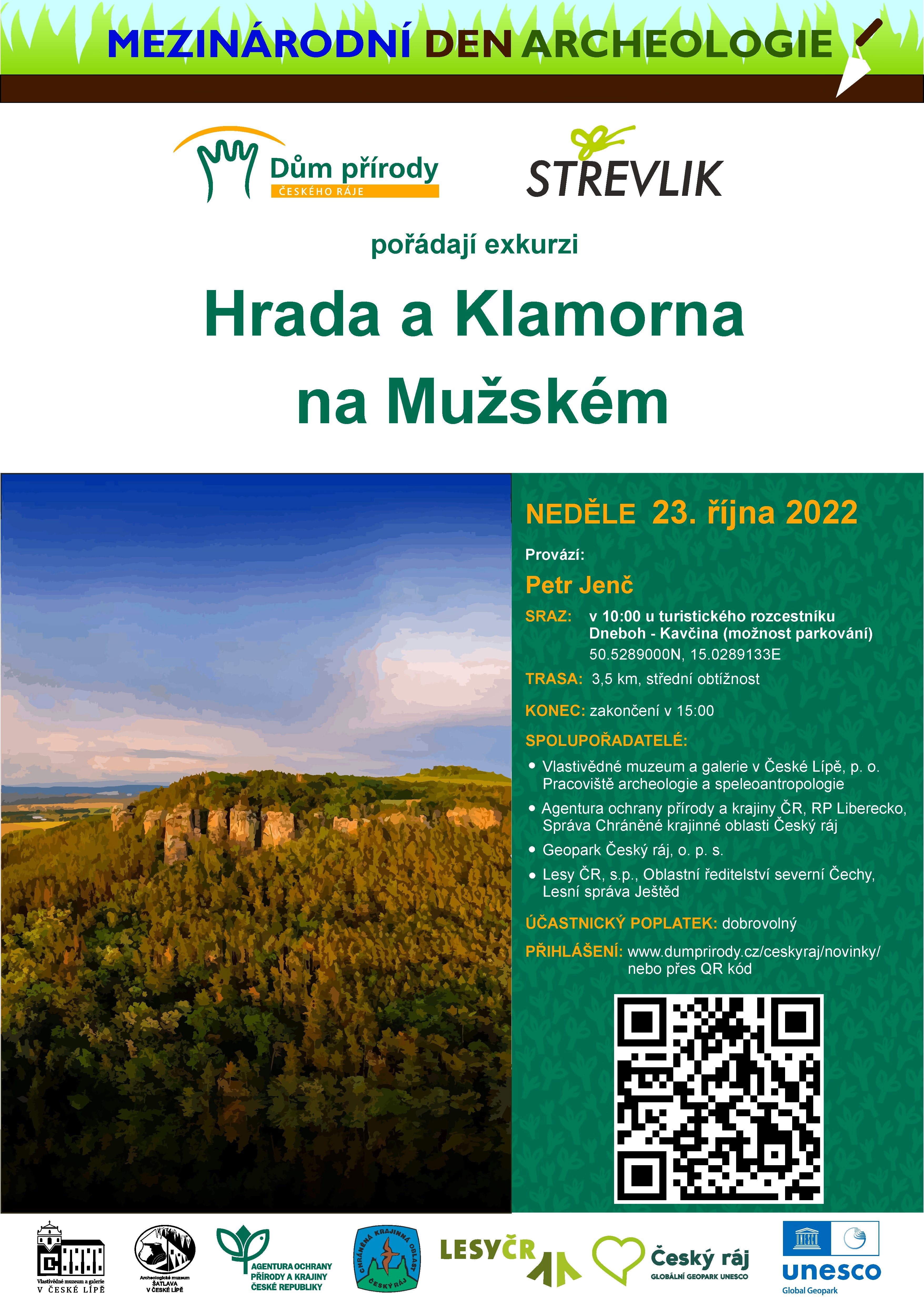 The Center for Ecological Education of the Liberec Region and Bohemian Paradise House of Nature, in cooperation with other partners, prepared a field excursion to the archeology of one of the most valuable and attractive localities of the PLA Český raj – the prehistoric settlement and hillfort "Hrada a Klamorna". In the High Middle Ages, fortified guard points were created on the peripheral rock blocks of the area. The heritage-protected area is one of the most important archaeological sites in Bohemia with abundant evidence of settlement during the last ten thousand years.
Walk: 3.5 km, medium difficulty.
Meeting and parking: 50.5289000N, 15.0289133E
When placing events on your calendar using these buttons, please check that time zone displays correctly.