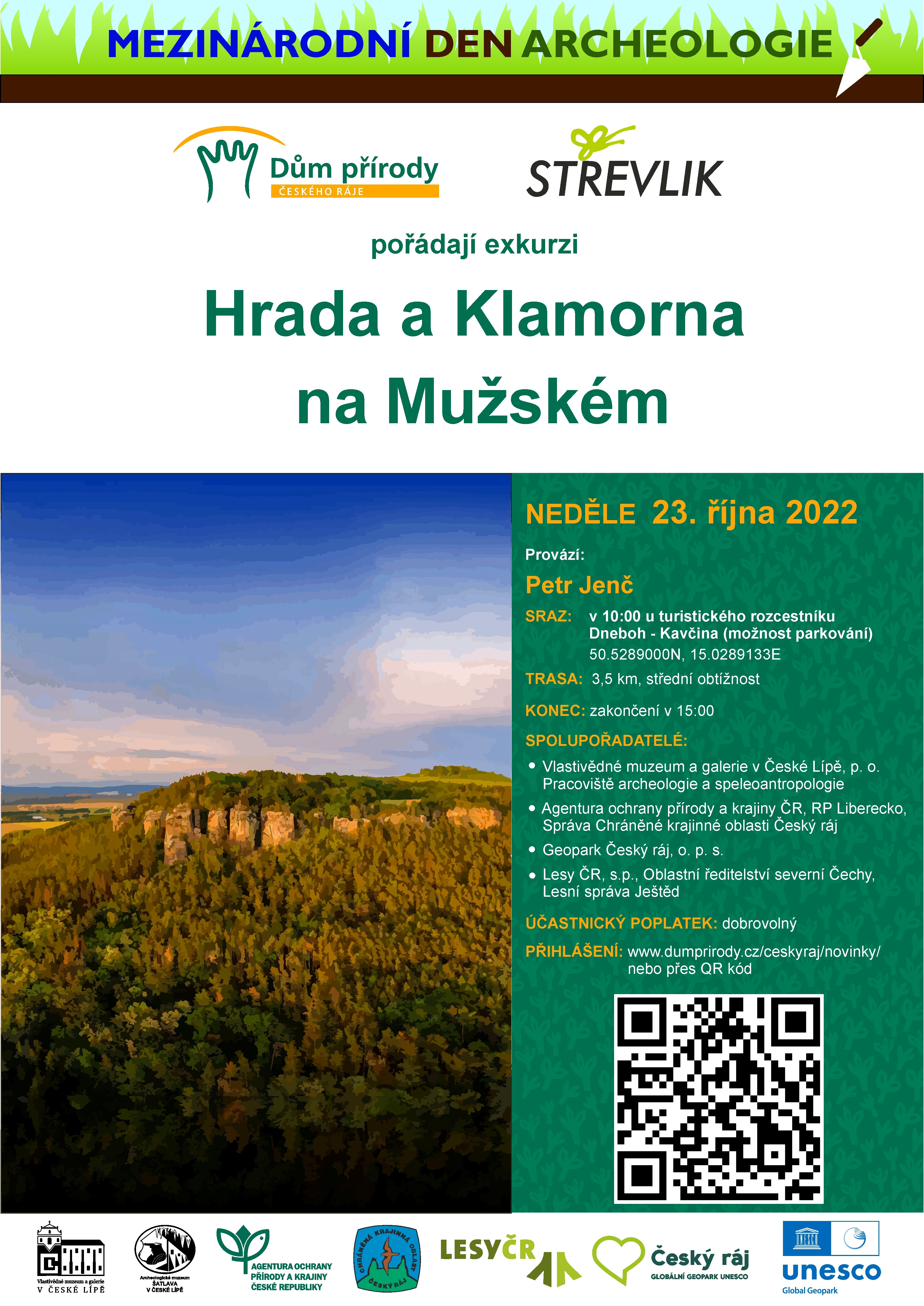 The Center for Ecological Education of the Liberec Region, The Bohemian Paradise House of Nature, together with other partners, invite you to an archeological excursion to one of the most naturally valuable and attractive localities of the Český Ráj PLA – to the settlement and hillfort "Hrada and Klamorna na Mužském". The heritage-protected area is one of the most important archaeological sites in Bohemia with abundant evidence of settlement during the last ten thousand years. Through the guided tour, we will get a glimpse into another of the stories of the landscape of sandstone rocks.
The prehistoric highland settlement of Hrada and Klamorna, on whose edge rock blocks were built in the High Middle Ages two fortified guard castles, originally formed a single unit with an area of ​​19 hectares. The site was visited by people as early as the end of the hunter-gatherer period, it was continuously inhabited from the end of the 6th millennium BC by Neolithic farmers, then by the carriers of the Eneolithic cultures and later in the Bronze Age, when the area was most likely first fortified by people of the Lusatian culture. Hrada and Klamorna was repopulated in the late Hallstatt period, in the Latenian period and then by the Slavs in the early Middle Ages with the restoration of the fort approximately between 800 and 950. The tour with the archaeologist will also be devoted to settlement and farming on the rocks in the modern age, historical paths in the sandstone bedrock and history of mining sandstone.
Meeting place (and parking): Dneboh – Kavčina, 50.5289000N, 15.0289133E
Route length 3.5 km, medium difficulty.
Registration: https://docs.google.com/forms/d/e/1FAIpQLScJVwiBzBsjtPt8dsHhKZR-iXU4v54VZoiQgP5My1rFE3pK2A/viewform
When placing events on your calendar using these buttons, please check that time zone displays correctly.