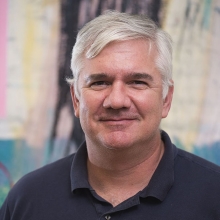 Lecture by Loren Davis, Professor, Anthropology Department at Oregon State University.
Topic will be about the latest findings from the Cooper's Ferry archaeological site located along the lower Salmon River near the confluence with Rock Creek in the western part of the US state of Idaho.
From "Science" magazine, August 30 2019.
Late Upper Paleolithic occupation at Cooper's Ferry, Idaho, USA, ~16,000 years ago (The Early Occupation of America):
The Cooper's Ferry archaeological site in western North America has provided evidence for the pattern and time course of the early peopling of the Americas. Loren Davis et al. describe new evidence of human activity from this site, including stemmed projectile points. Radiocarbon dating and Bayesian analysis indicate an age between 16,560 and 15,280 years before present. Humans therefore arrived in the Americas before an inland ice-free corridor had opened, so a Pacific coastal route was the probable entry route. The stemmed projectile points closely resemble those found in Upper Paleolithic Japan, also supporting the hypothesis of a coastal route.
https://www.science.org/doi/10.1126/science.aax9830?ijkey=blHzHvdYCG1jg&keytype=ref&siteid=sci
When placing events on your calendar using these buttons, please check that time zone displays correctly.