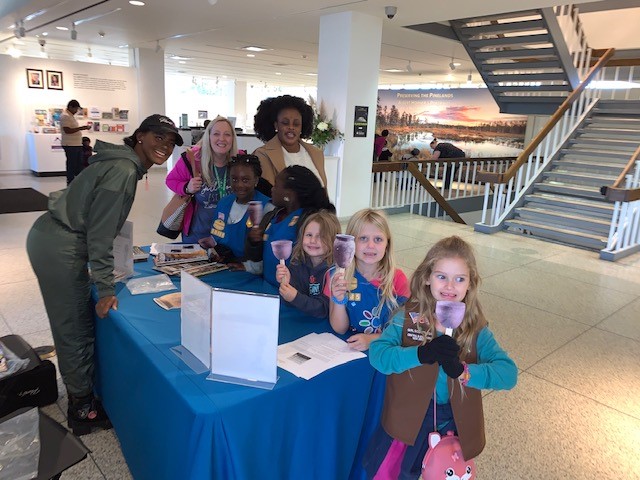 October 21, 2023
Please join the New Jersey State Museum to celebrate International Archaeology Day on October 21, 2023 from 10 an to 3 pm. Learn about urban archaeology in Trenton with Curator talks and archaeology presentations focused on our new exhibit, History Beneath Your Feet: Archaeology of a Capital City. View a short film about archaeology at Raritan Landing, a once bustling shipping port that was located along the Raritan River. Explore archaeology through hands-on activities for all ages throughout the day.
10 am-3pm Welcome table with Archaeology resources and giveaways (while supplies last);
Activity cart – What Remains (1st floor lobby);
Drop-in Archaeology hands-on activities (Imagination Studio, lower level)
Short film – "Raritan Landing: A Road to the Past" (shown in A Much Moved People gallery, lower level)
11 am Tales of the Maya Sky Planetarium Show (lower level) – $10/adults, $5/children, Groups of 15 or more/$5 per person
12 noon Tour of History Beneath Our Feet: Archaeology of a Capital City exhibition, led by Curator Dr. Gregory Lattanzi (first floor)
1 pm Tour of A Much Moved People exhibition, led by Assistant Curator of Archaeology Karen Flinn (lower level)
2 pm Talk by Archaeologist from Hunter Research, Inc. (Historical Resource Consultants) (first floor)
When placing events on your calendar using these buttons, please check that time zone displays correctly.