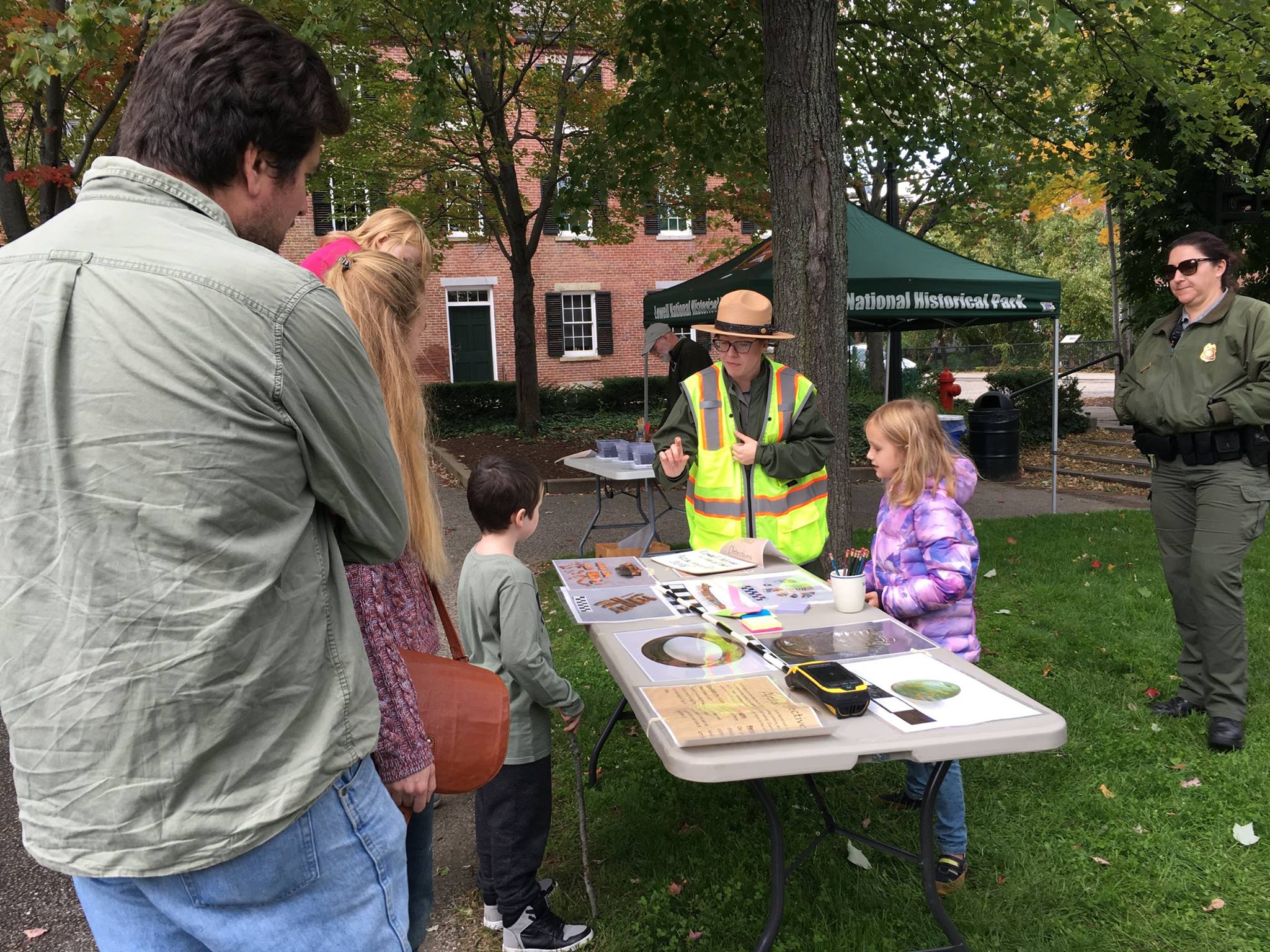 Join us on Saturday October 15th for a special event for the whole family! Lowell National Historical Park and the Northeast Archeological Resources Program (NARP) will be hosting a special program full of fun activities and crafts to celebrate International Archaeology Day. This event is intended for all ages. Explore how archaeologists study and understand Lowell's industrial past through fun and interactive crafts and activities at Boardinghouse Park (40 French Street, Lowell MA).
This is a free event and all are welcome. Drop in any time from 1 p.m. to 4 p.m. for fun for the whole family!
In case of rain the event will take place at the Mogan Cultural Center next door at 40 French Street. Signs will be posted directing visitors to the appropriate entrance.
About Your City Saturday Programs:
Come experience history and fun for the whole family at Lowell National Historical Park! Join your neighborhood park rangers and our friends in the community on Saturday afternoons at various locations in and around downtown Lowell for fun activities to learn all about our city.
Our popular series of family programs, Your City Saturday, will occur on select Saturday afternoons throughout the summer – giving you plenty of opportunities for fun in downtown! Drop-in anytime for hands-on, mind-on learning and fun.
When placing events on your calendar using these buttons, please check that time zone displays correctly.