July 16, 2014
International Archaeology Day 2014 Update
---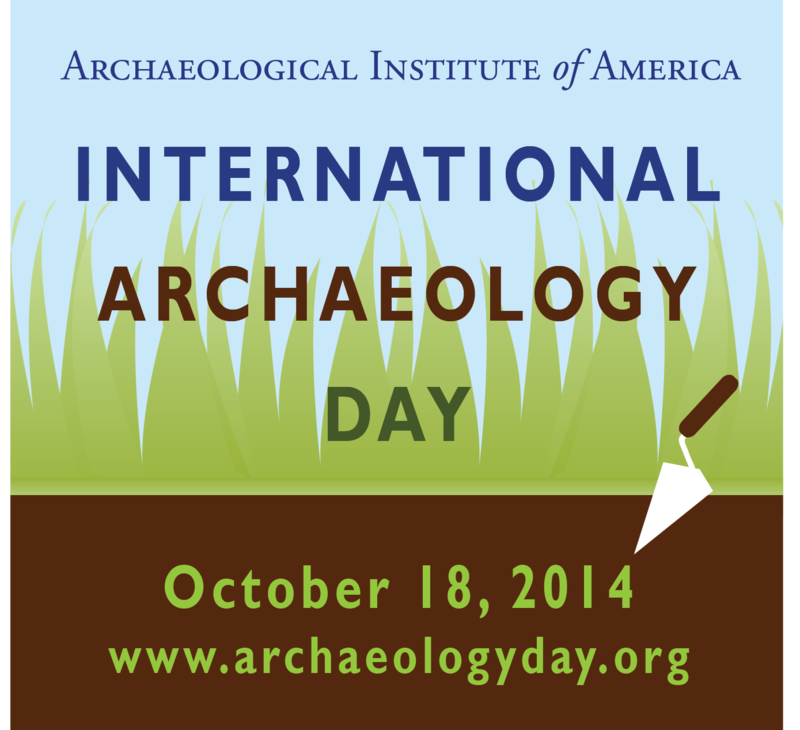 We are so excited to be celebrating International Archaeology Day again this year on October 18, 2014 to raise awareness for archaeology and provide opportunities for the public to participate in archaeological activities. So far we have 35 Collaborating Organizations who are supporting us by holding events or promoting International Archaeology Day, and the numbers are growing daily! The following organizations will be celebrating Archaeology Day again this year:
Archaeological Society of Connecticut
Archaeology Museum, University of South Alabama
Crown Point Road Association
Great Basin Anthropological Association
Harvard Museums of Science and Culture
Kaufman County Historical Commission
McClung Museum of Natural History and Culture
Minute Men National Historic Park
Museum of Science, Boston
National Park Service Archaeology Program
Oshawa Community Museum
Penn Museum
Plano Conservancy for Historic Preservation
Pueblo Grande Museum
Roxborough State Park
San Diego History Center
Seminole Canyon State Park & Historic Site
Society for American Archaeology
Society for the Preservation of Old Mills (SPOOM)
Society of Experimental Archaeology and Primitive Technology (SEAPT)
Traveling Museum of Oregon Prehistory
Ubiquity Press
University of Alaska Anchorage
World Academy of Science, Engineering and Technology
Thus far, we have heard from 11 new Collaborating Organizations that will be joining us for the first time this year:
Alaska Archaeology Association
Busan University of Foreign Studies, Institute for Mediterranean Studies
Irish Institute of Hellenic Studies at Athens
Friends of Alexandria Archaeology
Historia S.b.c
Knox College
Monmouth College
National Park Service – Hawai'i Volcanoes National Park
University of Malta, Mediterranean Institute
Western Historic Trails Center
Western Arctic National Parklands
We are thrilled to see that IAD will be spreading to at least two new countries this year – Italy and South Korea. We can't wait to hear back from more organizations so be sure to check the International Archaeology Day calendar in the upcoming months to see new Collaborating Organizations and find an event near you! If you still need to sign up, be sure to post your event to be added as a Collaborating Organization or see the Collaborating Organization Information Page for more ways to join!
International Archaeology Day Blog