April 13, 2020
The IAD Build Your Own Monument Challenge has Begun
---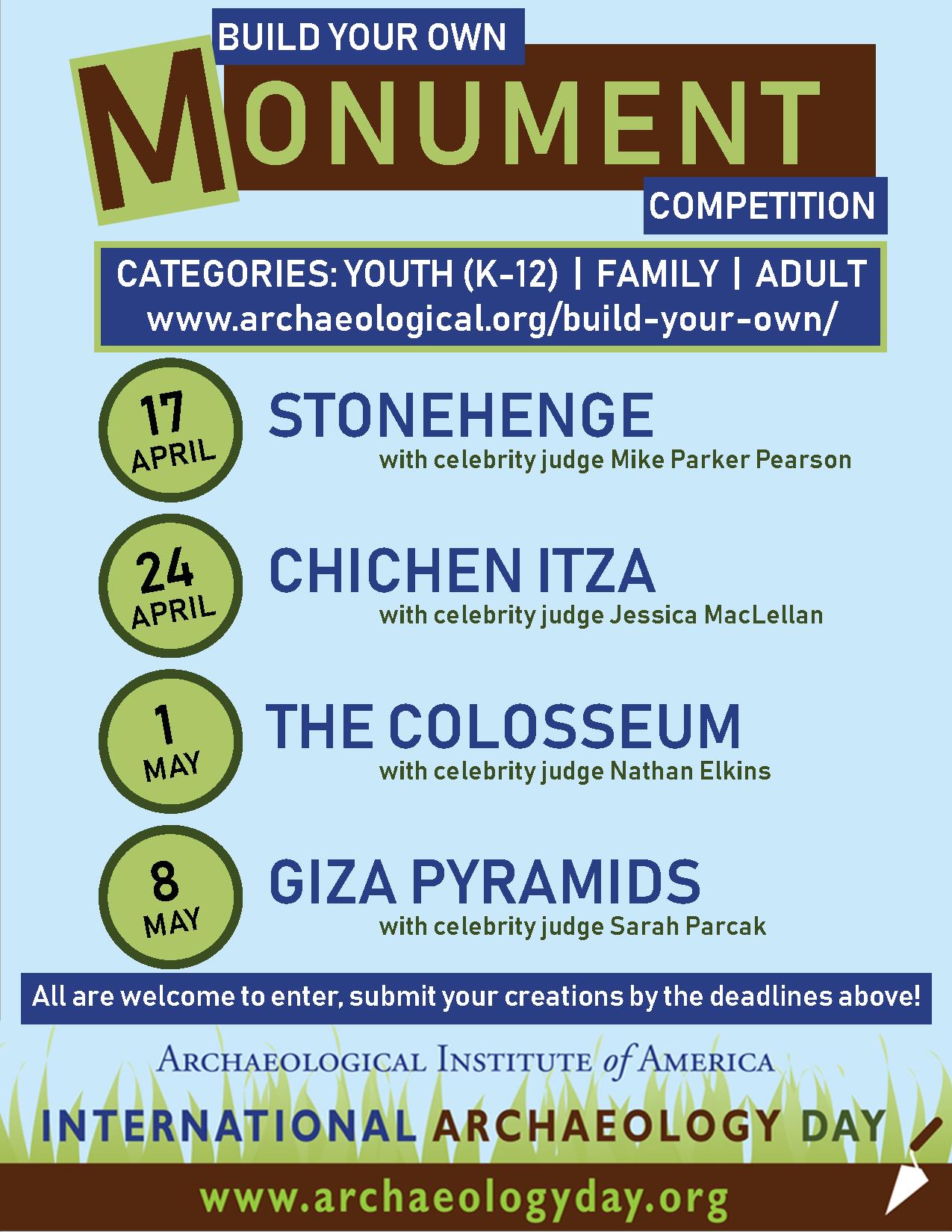 The AIA challenge to build your own monument has begun! Count down to the 10th anniversary of International Archaeology Day (IAD), by replicating some of the most iconic archaeological sites of all time—Stonehenge, Chichen Itza, he Colosseum, and the Pyramids at Giza. This archaeology-themed activity is a fun and educational way to help pass the time at home!
There are separate competitions for youths, families, and adults and considerations will be made for the sites that are the most realistic and/or use the most original materials. We also encourage edible submissions. Dig into your pantries or arts and crafts supplies and let your creativity shine. Each category will have two winners for each monument: one selected by our celebrity judge and a popular vote winner. Winners will receive a fun prize pack from the AIA!
Learn more and submit your entries.
International Archaeology Day Blog