The earliest records of the Vikings arriving in Gaelic regions of Scotland dates from the 8th century, as legions of seafaring warriors sought their fortunes in a new part of the world. Our new, specially curated 10-day program explores the mighty Norse-Gael kingdom's legendary impact on Scotland, Iceland, and beyond.
Join us for this unforgettable journey to discover the myths and stories of the Nordic Vikings and the Gaels of Scotland, from the misty peaks of Scotland to the rarely visited Faroe Islands and on through the "fire and ice" of Iceland. Cruising the North Atlantic Ocean from Glasgow, Scotland, to the remote Faroe Islands and then to Reykjavík, Iceland, you will enjoy the luxuries of the exclusively chartered, five‑star Le Bellot—featuring only 92 suites and staterooms, each with a private balcony.
Admire the austere beauty of the Inner Hebridean Isles of Iona and Mull and the ancient treasure of Iona Abbey en route to the picturesque port of Tobermory. Learn more about the Standing Stones of Callanish on an excursion to explore the 5,000-year-old Neolithic ruins on the Isle of Lewis.
Visit breathtaking Tvøroyri and Tórshavn on the archipelago of the Faroe Islands before continuing to Iceland, calling at Djúpivogur. Enjoy an excursion to Jökulsárlón Glacier Lagoon and tour Heimaey Island, which records the largest sea catches in Iceland since the days of its first settlers. Learn about "Pompeii of the North" and the historic Eldfell volcano eruption on a visit the Eldheimar Museum to complete your journey with a cruise along Iceland's UNESCO‑inscribed Surtsey, one of Earth's youngest islands.
This exclusive travel program is expected to sell out quickly, so book now while space and early booking savings are still available.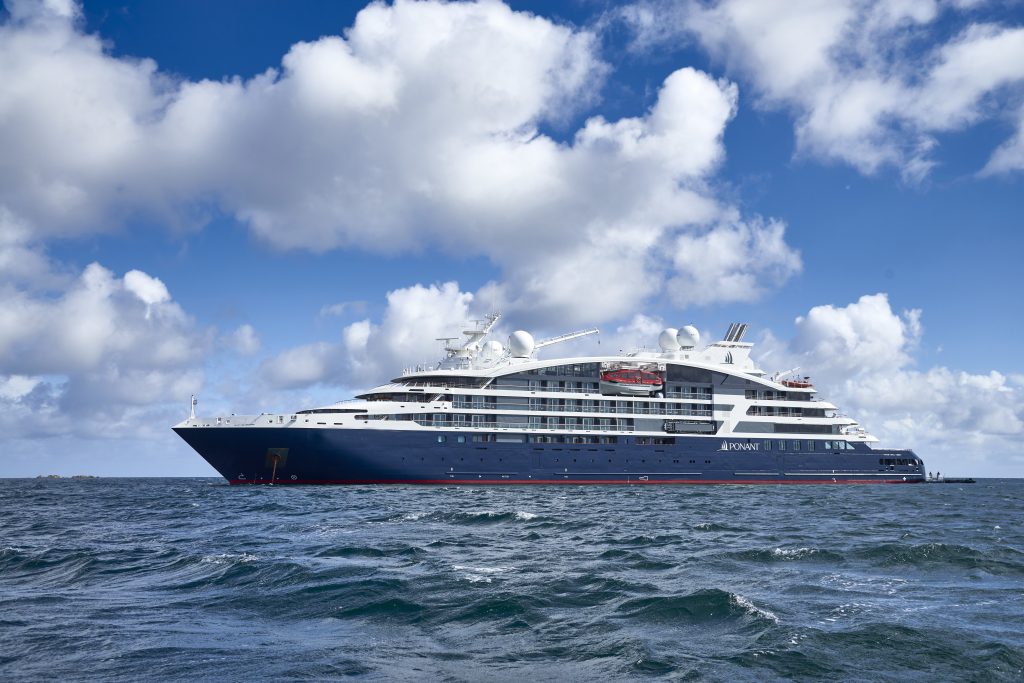 Tour Prices (7 nights)
Book with confidence! No cancellation fees for new bookings.
Early booking savings up to $4,500 per couple, if booked by October 21, 2022
Per person, double occupancy
Tour prices start at $5,995 double occupancy with early booking savings through October 21, 2022, starting at $6,895 after October 21, 2022.
Single supplements apply across all categories at 160% of the per person double price (limited availability). Taxes are an additional $515 per person.
For detailed pricing information, download the brochure.
To reserve your space using the online form, click here. For reservations or questions, please email us at aia@studytours.org (and include your full name) or call us toll-free at (800) 748-6262 (toll: 603-756-2884).