Dr. Marc-Antoine de Lavis-Trafford (1880-1960)
Historical Topographer and Topographical Archaeologist Expanding Our Understanding of Hannibal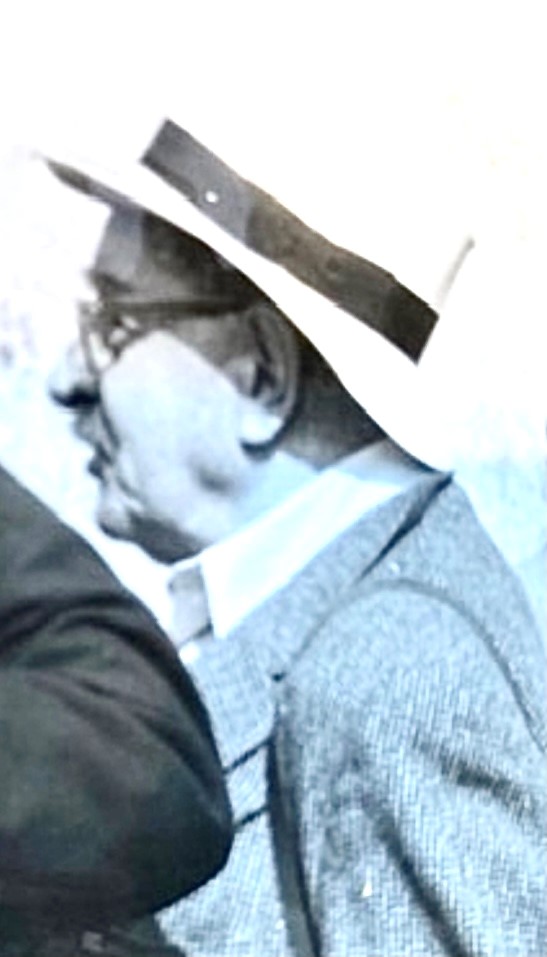 Dr. Marc-Antoine de Lavis-Trafford (1880-1960) was a historical topographer and topographical archaeologist whose work in the Cottian Alps helped further our understanding of Hannibal's alpine route. He dedicated his life to his work which provided us with extensive information about the highways and roads that Hannibal and his army likely took when crossing the Alps.
We reached out to Dr. Patrick Hunt to learn more about why Lavis-Trafford is an archaeologist you should know.
Dr. Patrick Hunt is an award-winning archaeologist, author, and National Geographic grantee. Dr. Hunt earned his Ph.D. in Archaeology from the Institute of Archaeology, University College London, and has taught at Stanford University for 25 years. He directed the Stanford Alpine Archaeology Project from 1994-2012, and has continued project-related fieldwork in the region in the years since. Dr. Hunt frequently lectures for National Geographic and others on Hannibal and the European mummy nicknamed Ötzi the Iceman. Dr. Hunt is the author of 20 published books, including Hannibal (Simon & Schuster, 2017), the Penguin best-seller Ten Discoveries That Rewrote History, and Alpine Archaeology. He has been a member of the AIA since 1984, and is deeply involved as a National Lecturer, AIA Tour Leader, Archaeology Abridged Lecturer, and Society Officer.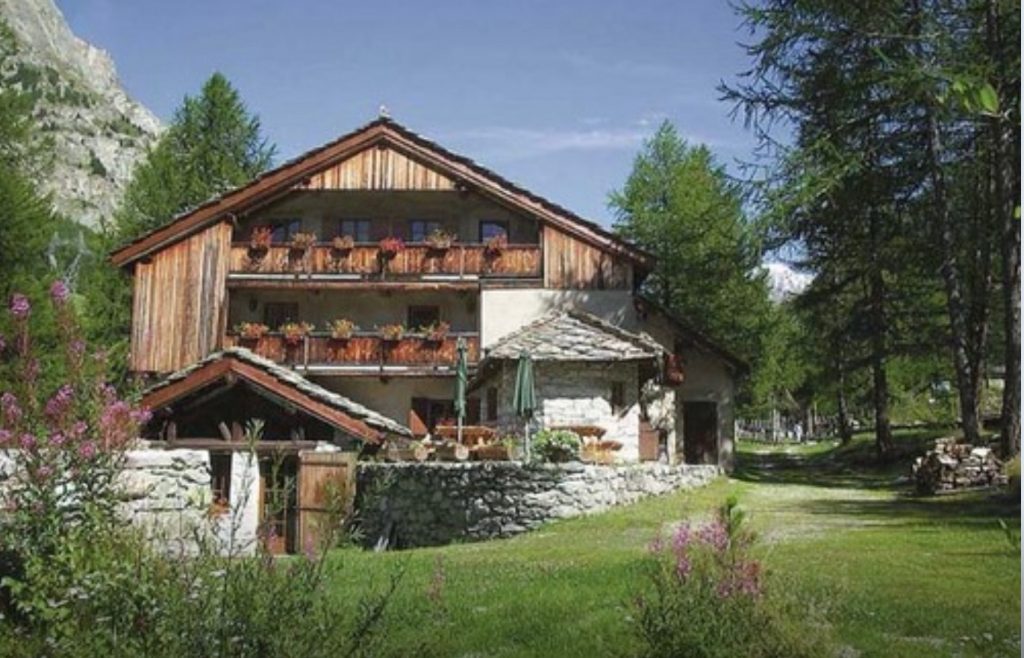 Please describe Dr. Marc-Antoine de Lavis-Trafford's life and field of study, and your connection to it:
Although his profession was medicine, Dr. Marc-Antoine de Lavis-Trafford was a pioneer in historical topography of the Cottian Alps and what archaeology terms toponymics or toponomastics – the study of ancient place names. He was an alpine historian and explorer, who spent forty years exploring the highways and byways between the Arc and Dora Riparia, mapping Roman roads, and gathering evidence for Hannibal's alpine route by comparing texts to topography.
Lavis-Trafford's identification of Hannibal's pass route as the Savine Coche on the south side of the Col du Clapier saddle was based on montane topography matching the text of Polybius' History III and has been the backbone of many subsequent studies coming to the same conclusion, including Ernst Meyer, John Hoyte and Richard Jolly, Serge Lancel, and my own field research for several decades. Frank Walbank, eminent Polybius historian, whom I met when I was an invited speaker at a British Museum colloquium in 1996, wisely said: "Few historical problems have produced more unprofitable discussion than that of Hannibal's pass over the Alps." Ironically, despite the spectacular beauty of the Alps, contentiousness seems to be the result of so much speculation, and not just a result of high altitude. But agreeing with French archaeologist Serge Lancel who had worked at Carthage and on Hannibal, Walbank's own conclusion in was in support of the Central Cottian Alps, the same region Lavis-Trafford had studied so carefully and had already decisively concluded was the best candidate , which Lancel also affirmed.
Lavis-Trafford's decades of traversing "every inch" of the mountains and river valleys, especially the Arc River between roughly Modane in the Savoie of France and the Dora Riparia River in Val di Susa and Rivoli just above Torino, Italy before it flows into the Po River were years not wasted on speculation or "armchair archaeology". No one has yet been able to match his intimate knowledge of the region having lived so much of his life in these valleys. Since Lavis-Trafford, as quoted above, also studied "every line of the ancient texts…referring to them [these mountains]", his astute reading of Polybius was critical because Polybius had himself apparently followed Hannibal's route a generation later, likely with a veteran of Hannibal's army and possibly even with a written account, perhaps from Hannibal's tutor Sosylos who traveled with him to Italy.
Please share one interesting anecdote about Lavis-Trafford's work:
Lavis-Trafford's contributions in topographical archaeology connected to Hannibal made many important observations. One is that the almost-blinding white Bramans Gorge below the Col du Clapier-Savine Coche route was Polybius' leukopetron or "white-rock / bare rock place" mentioned in History III. This is partly because it was the perfect position for Hannibal's second ambush and it stands out dramatically with larch forest all around it. Any such place above the tree line around 7,000 ft. wouldn't stand out nearly as dramatically. Additionally, Polybius stated this second ambush was one day's march from the summit (around 8400 ft. at the Clapier-Savine Coche ridge saddle) after a long day march of almost 12 kilometers. Lavis-Trafford was judicious – having hiked it himself countless times – because a slower army moving with pack animals and elephants on a steep climb cannot make the same progress as over flat terrain.
Lavis-Trafford also pinpointed that the Lac Savine valley at the summit at 8200 ft. also had the matching topography for Hannibal's army of around 25,000 soldiers to camp as Polybius states. My own two decades of archaeological fieldwork with teams agreed with the Polybian topography that Lavis-Trafford interpreted and also found that the Bramans Gorge is indeed exactly one day's march from the summit and that the mile long and half a mile wide valley was just a few hundred feet below the summit saddle on the border of France and Italy where a sweeping view can be found into Italy and the Po River plain. This is where, according to Polybius, after a few days followed by rest Hannibal descended to the Taurini at the foot of these mountains, the Piemonte Cisalpine tribe giving its name to Torino.
The half-mile long Savine Lac in the summit valley would have provided sufficient water for men and animals because it would not yet have been frozen over in early November, despite traces of old snow from the colder seasons of winter and spring abundant at the summit valley. This was something we always noted, even in the late summer between 1996 and 2016, especially in the shade of the steep peaks around the Savine Coche on its north-facing slope. Furthermore, Lavis-Trafford pointed out that the much steeper modern Clapier pathway on the north side of the east to west Savine Valley is not the ancient pathway: traces of a considerably later Roman road with ambones terraces much covered by erosional debris can be easily seen and followed on the south side of this same valley because the north side is more prone to burial by talus, even though the south side has also seen similar landslides that have taken out most of the Roman Road over the old Celtic pathway. As John Hoyte and Richard Jolly preceded my own field research, it was also noted in the Alpine Journal that "their support of the Col Clapier theory was confirmed and the feasibility of taking an elephant over the Alps with the timetable indicated by Polybius triumphantly demonstrated."
All of us who have spent much time hiking or doing Hannibal research in this region owe a great debt to Lavis-Trafford for pioneering the path and being the one to spend the most decades here examining Polybian text and topography together.
References and resources to explore for more information:
Gavin de Beer. "Review of the Memorial du Docteur Marc de Lavis-Trafford. Travaux de la Societe d'Histoire et d'Archeologie de Maurienne, tome xiv, 1962" Alpine Journal 67.305 (1962) 370.
M. A. de Lavis-Trafford. Le Col Alpin Franchi par Hannibal: son identification topographic. St. Jean-de-Maurienne. Librairie Termignon, 1958.
Ernst Meyer. "Hannibals Alpenubergang" in Karl Christ, ed. Hannibal. Darmstadt, 1974.
John Hoyte. Trunk Road for Hannibal. Bles, 1960 / Alpine Elephant: In the Tracks of Hannibal. Fabrizio, 1960 repr.; Richard Jolly. "Hannibal's Pass: Results of an Empirical Test." Alpine Journal 67 (1962) 245-248.
Serge Lancel. Hannibal. Antonia Nevill, tr. Oxford: Blackwell, 1998.
Patrick Hunt. Alpine Archaeology, 2007, esp. ch. 9; Patrick Hunt. Hannibal. Simon and Schuster 2017, esp. chs. 8-9.
previously Spenser Wilkinson. Hannibal's March through the Alps. Oxford: Clarendon Press, 1911 and R. L. Dunbabin. "Notes on Livy I." Classical Review 45.2(1931) 52-7 had suggested this region of the Cottian Alps; following Lancel, note Geoffroy de Galbert. Hannibal en Gaule. Belledonne, 2006.
F. W. Walbank. "Some Reflections on Hannibal's Pass." Journal of Roman Studies 46 (1956) 37-45, quote from 37.
A. K. Rawlinson. "Review of John Hoyte. Trunk Road for Hannibal." Alpine Journal 67.305 (1962) 372.
If you are interested in contacting Dr. Patrick Hunt email phunt@stanford.edu.
Read about our other Archaeologists You Should Know