October 9, 2019
Countdown to International Archaeology Day with #ArchaeoMadness2019
---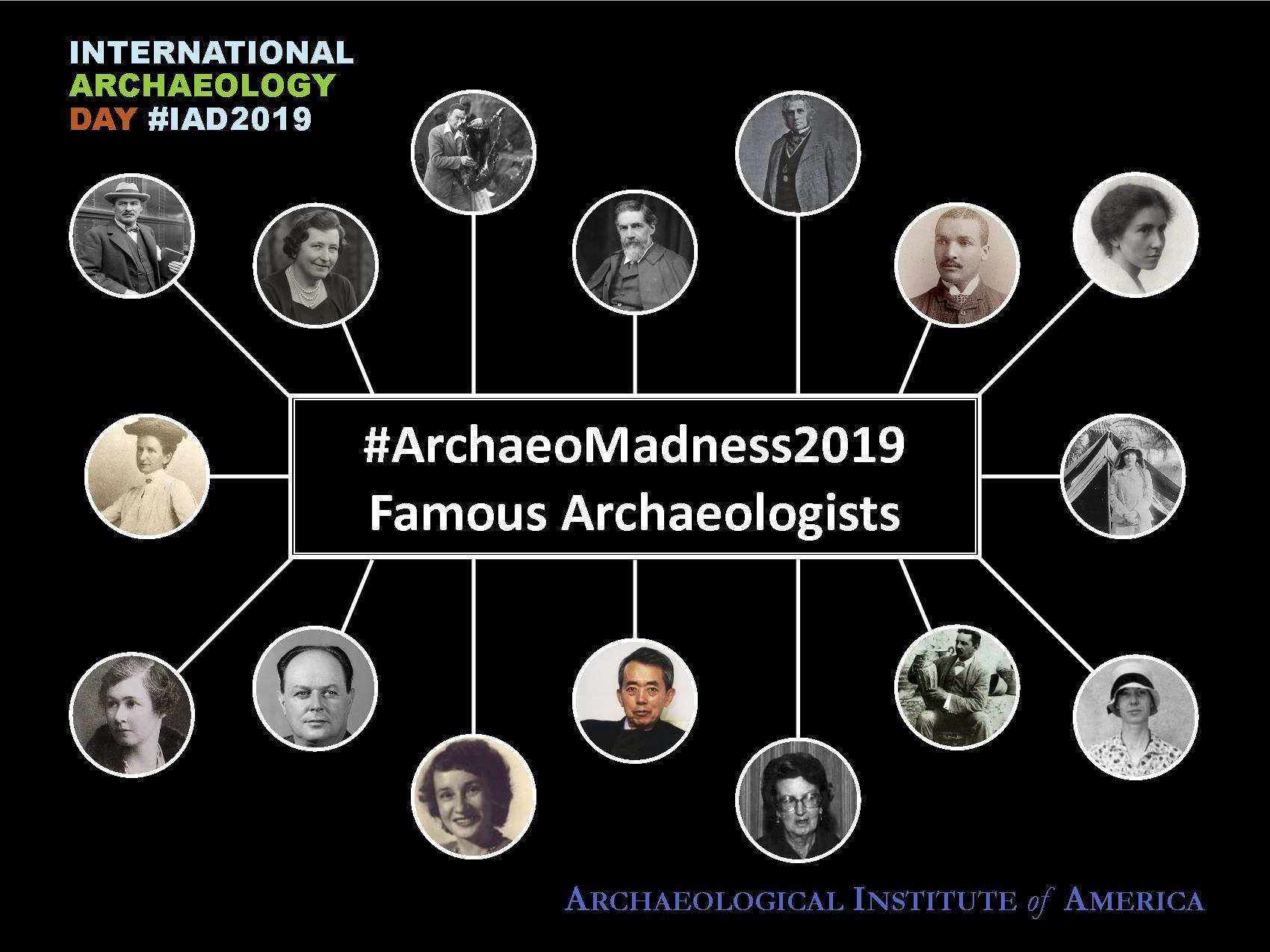 ArchaeoMadness is back this year with a twist! In 2019 the theme for this bracket style competition is famous archaeologists. So read up on Petrie, Pitt Rivers, and Proskouriakoff and get ready to submit your predictions on who will win in four rounds of head-to-head daily match ups.
Participants have until October 14 to submit their bracket predictions and then can return to the IAD website daily from October 15-18 to vote for their favorite archaeologists. This year's Grand Prize for the best bracket will be a quadcopter drone. Participants will also have the chance to enter daily drawings while voting for a series of fun prizes from the Archaeological Institute of America. See the full list of rules and prizes here.
Visit the ArchaeoMadness page to learn more and submit your bracket.
International Archaeology Day Blog