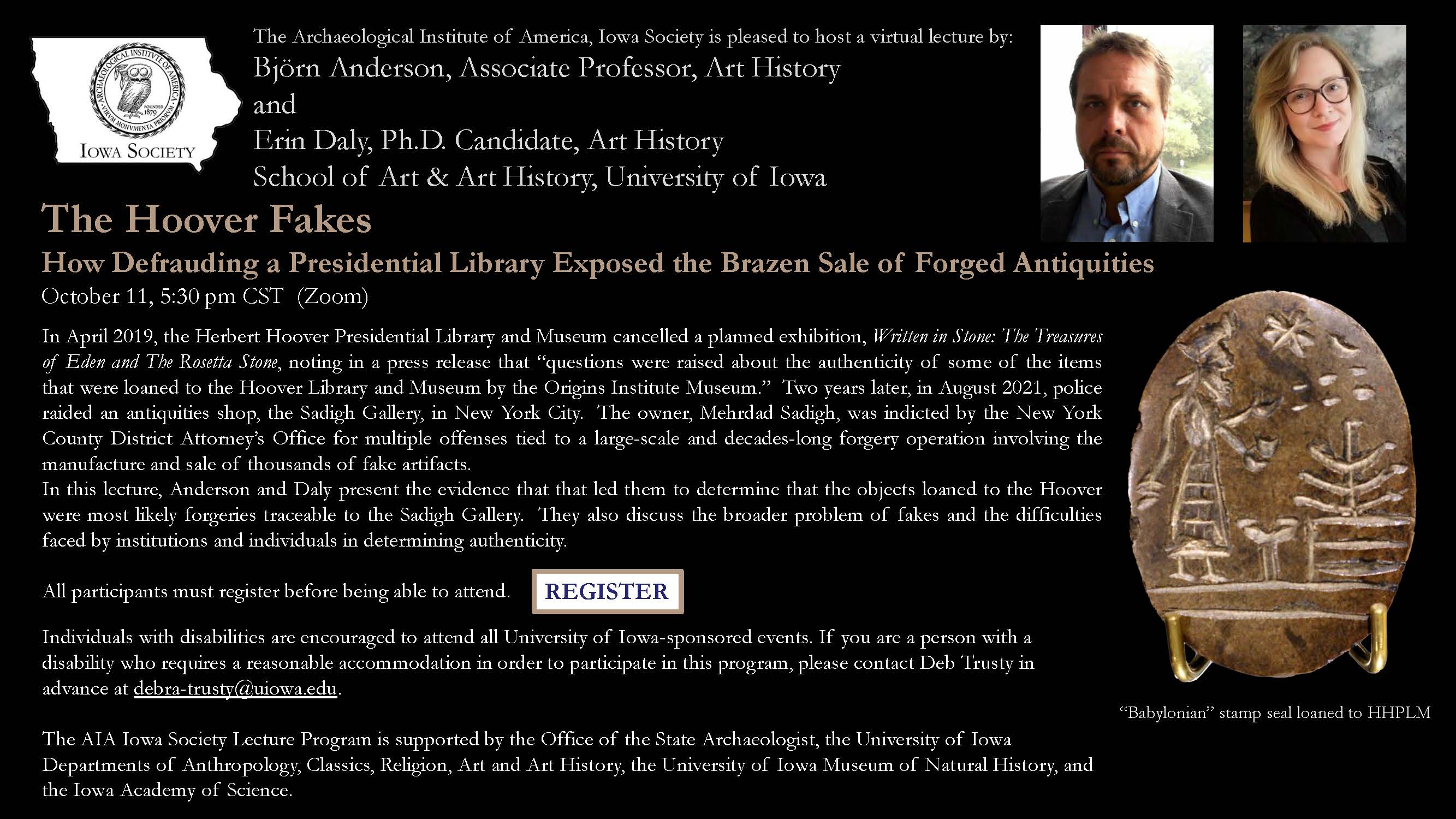 Join the Iowa Society of the AIA for our October International Archaeology Day virtual lecture! "The Hoover Fakes: How Defrauding a Presidential Library Exposed the Brazen Sale of Forged Antiquities"
In April 2019, the Herbert Hoover Presidential Library and Museum cancelled a planned exhibition, Written in Stone: The Treasures of Eden and The Rosetta Stone, noting in a press release that "questions were raised about the authenticity of some of the items that were loaned to the Hoover Library and Museum by the Origins Institute Museum." Two years later, in August 2021, police raided an antiquities shop, the Sadigh Gallery, in New York City. The owner, Mehrdad Sadigh, was indicted by the New York County District Attorney's Office for multiple offenses tied to a large-scale and decades-long forgery operation involving the manufacture and sale of thousands of fake artifacts.
In this lecture, Anderson and Daly present the evidence that that led them to determine that the objects loaned to the Hoover were most likely forgeries traceable to the Sadigh Gallery. They also discuss the broader problem of fakes and the difficulties faced by institutions and individuals in determining authenticity.
Register for this lecture here: https://uiowa.zoom.us/meeting/register/tJEsduygpjspEtTfY3GQ4MKVD7-IaJy1VYpn
When placing events on your calendar using these buttons, please check that time zone displays correctly.