October 24, 2019
IAD Celebrated in Southwest Florida Despite Bad Weather
---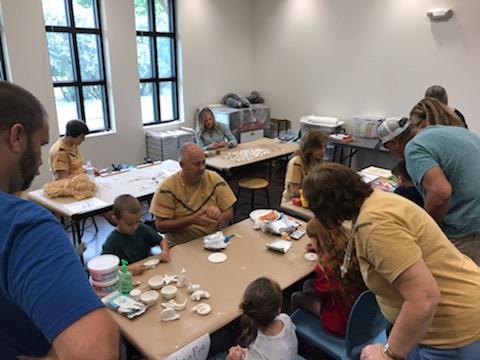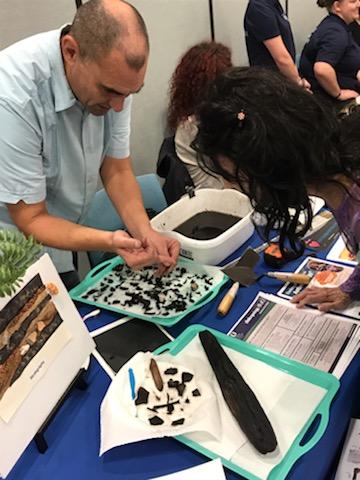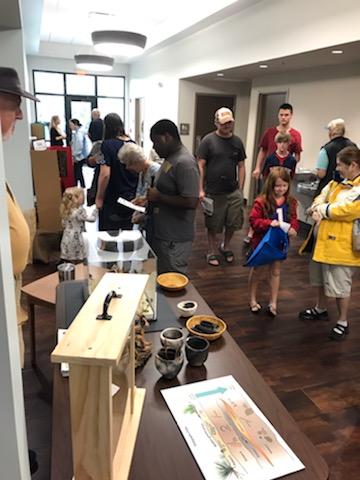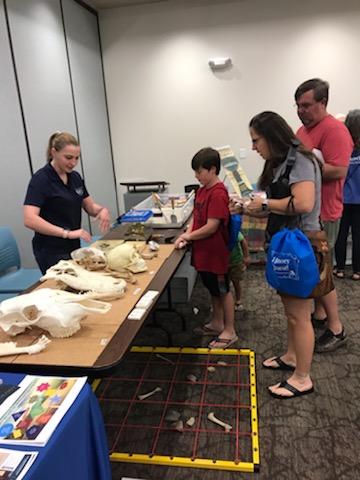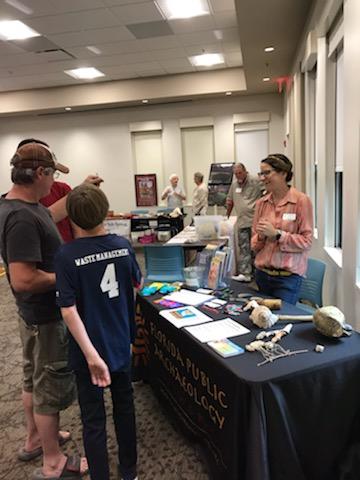 Charlotte County History Services and Florida Public Archaeology Network (Southwest Region) co-hosted International Archaeology Day in Charlotte County, Florida on Oct. 19, 2019. The event showcased ten organizations from all over southwest Florida covering the subjects of archaeology, anthropology, and history. These groups were able to create displays and educate the public about the rich culture of our area and how their organization studies and preserves our past. Representatives from these groups also gave presentations throughout the day on subjects ranging from forensic anthropology and local archaeology to regional historic military sites.
Attendees were enveloped in recreations of Calusa masks and artifacts, a scale model of a Calusa structure (based on archaeological evidence), authentic Florida artifacts including shell tools, mock site analysis, and a mass of dedicated professionals willing to help aid their exploration. Kids activities included a Calusa Village Scavenger Hunt, coloring Calusa masks, making cordage and shell necklaces, and using clay to recreate pinch pots and animal figures from local site references.
Despite the threat of a tropical storm and bad weather, 172 dedicated volunteers and residents showed up to celebrate International Archaeology Day.
International Archaeology Day Blog