October 30, 2019
IAD Lecture in Madison Explores City Gates and the Origin of Synagogues
---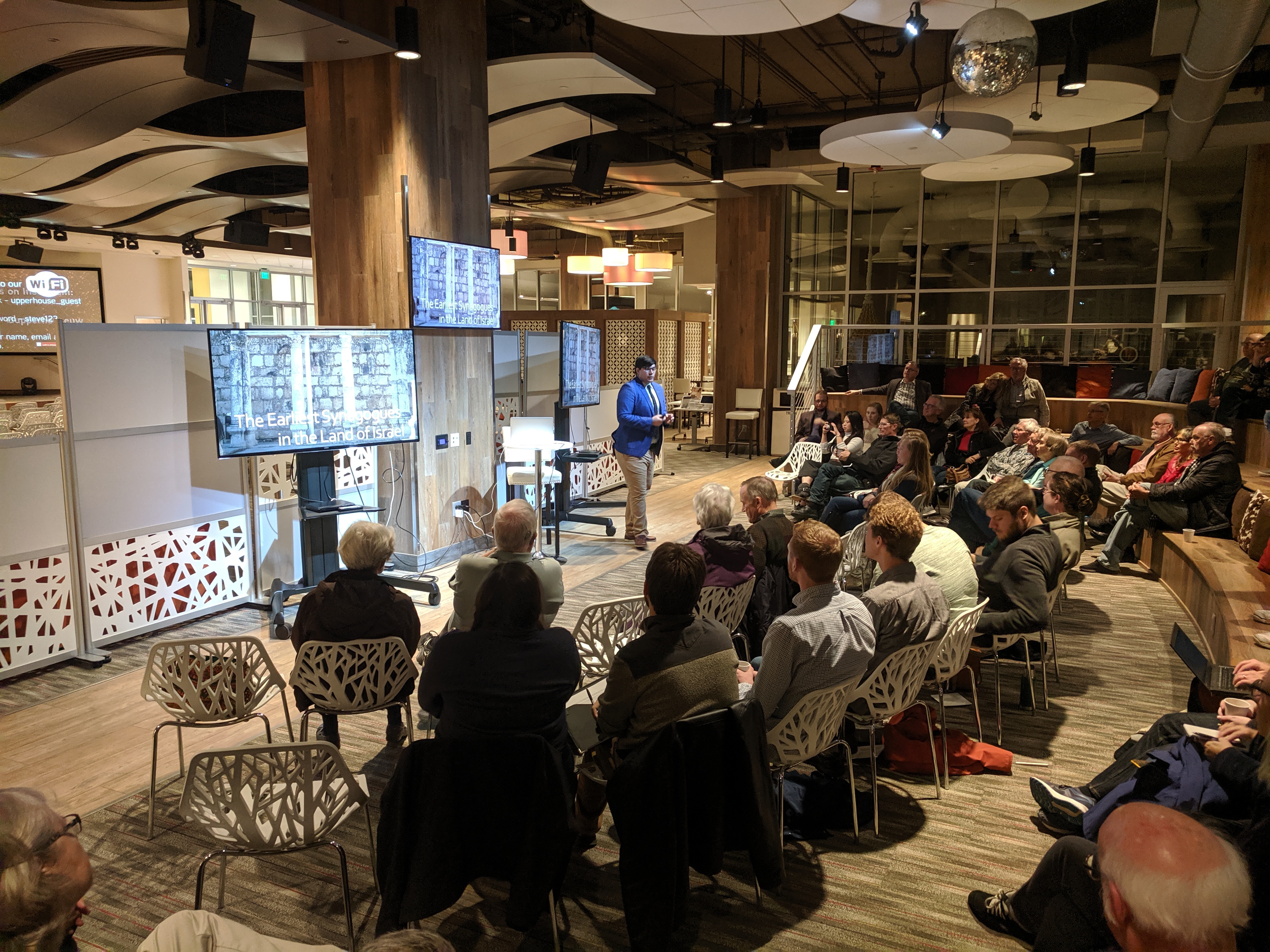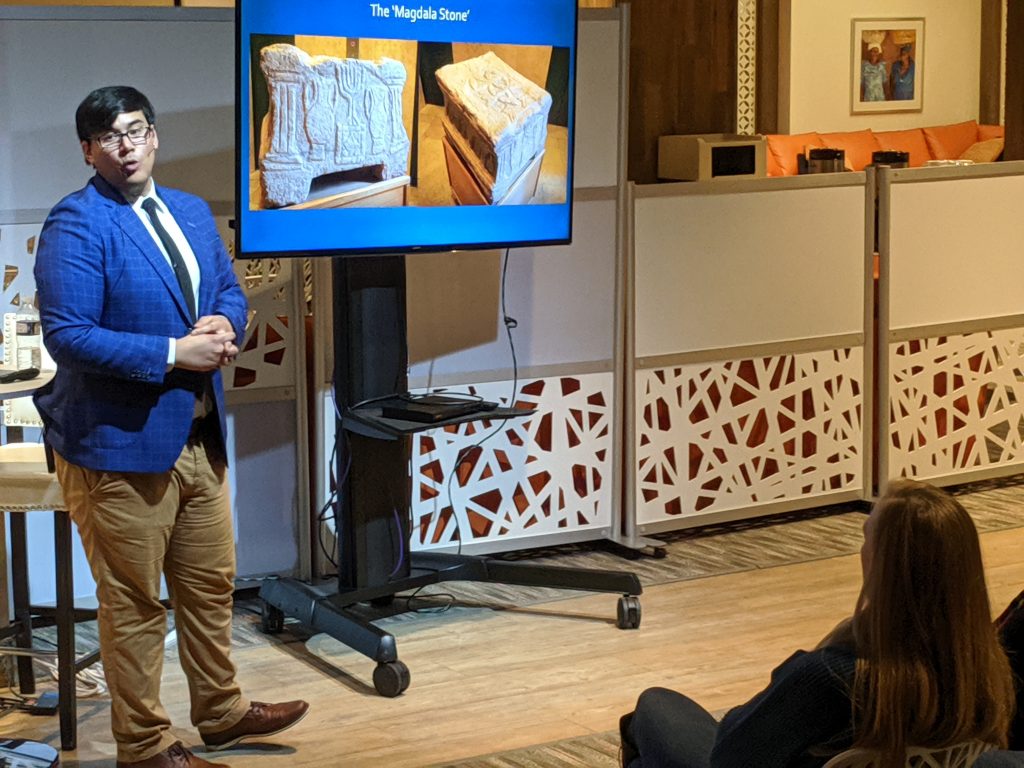 For the third year in a row the Madison Biblical Archaeology Society sponsored a major lecture to celebrate International Archaeology Day. Jordan Ryan, a Wheaton College professor of New Testament, reported that the Gospel accounts of the Apostles Matthew, Mark, Luke, and John provide information about early synagogues that is unknown from other sources. And while the beginnings of the synagogue are still pretty much shrouded in mystery, there are some hints in the Old Testament that might explain the origin of the synagogue.

Ryan said that various accounts in the Old Testament, as well as archaeology, indicate that city gates in the Iron Age had a square where people could gather. The town council met there, judicial decisions were made and carried out there. The king would sit in the city gate. "In Nehemiah," he said, "the city gate becomes the place where the law is read publicly."

Later on the design of the city gate changed. "What some scholars have proposed is that the shift in gate architecture led to the development of a building specifically meant to have all of those functions and things you would have done at a city gate in earlier times," Ryan said.

Intriguingly, the synagogue at Gamla in the Golan Heights, the largest of the eight first century synagogues that have been excavated and identified so far in Israel, is located right at the gate of Gamla.
International Archaeology Day Blog