September 19, 2022
Join us for International Archaeology Day 2022
---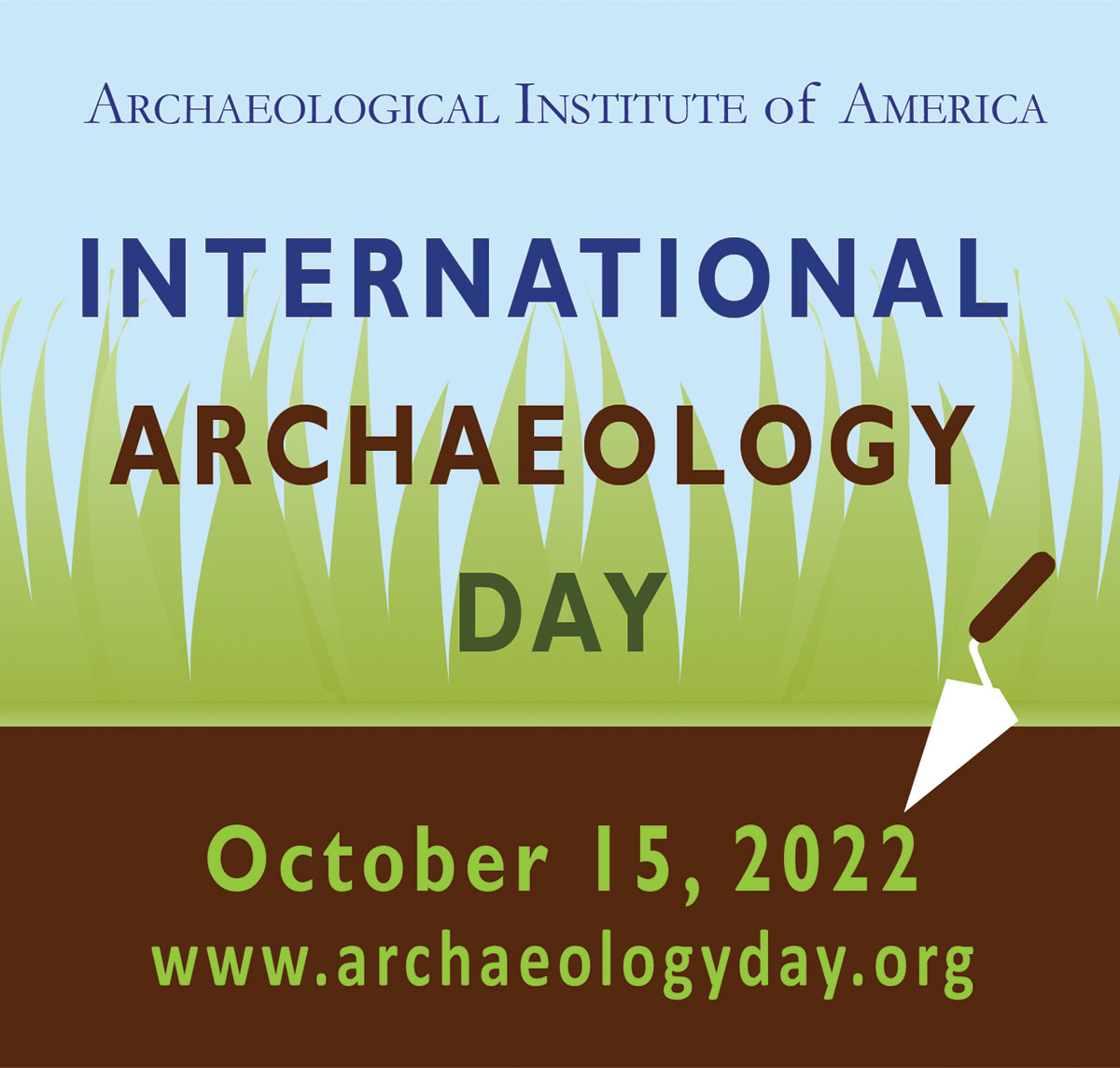 Save the date! International Archaeology Day (IAD) 2022 will be celebrated on Saturday, October 15, with more events taking place throughout the month of October. We're organizing a free event on the Clotilda, bringing back our popular Tweetathons, and hosting virtual AIA Archaeology Hour and Archaeology Abridged lectures featuring Alaka Wali from the Field Museum in Chicago.
Join us on Saturday, October 15 from 2-5 pm ET for a special virtual event in celebration of IAD. In Diving for the Clotilda: The Archaeology, History, and Legacy of the Last Known Slave Ship, we'll explore the wreck of the infamous slave ship discovered in 2019 in the Mobile River in Alabama. You'll hear from the archaeologists exploring the shipwreck, the historians researching its history, and the descendants of the people who were brought over on the ship, as they work to preserve the Clotilda and ensure that its legacy and its stories are not forgotten. Speakers include Alexandra Jones from Goucher College and Archaeology in the Community, James Delgado from SEARCH, Darron Patterson from the Clotilda Descendants Association, and Stacye Hathorn from the Alabama Historical Commission. Learn more and pre-register for this free event.
Alaka Wali will give AIA Archaeology Hour presentations on Inclusive Museum Narratives: Contextualizing Collections through Collaboration. Alaka will give the same lecture twice–on Tuesday, October 18 at 7 pm PT (register) and again on Wednesday, October 19 at 7 pm ET (register). Alaka will return for an Archaeology Abridged talk on Representing Native American Perspectives on Time: Examples from the Field Museum on Thursday, October 27 at 2 pm ET (register).
Explore the IAD Calendar to see all events taking place for IAD 2022.