Join Archaeological Institute of America lecturer and host Lisa Pieraccini and discover the timeless allure and cultural mélange of the crossroads of the Mediterranean. Cruise round-trip from Malta to Sicily, Tunisia, and mainland Italy aboard the state‑of‑the‑art, five‑star Le Bougainville. Featuring only 92 suites and staterooms, this elegant small ship is able to call at ports inaccessible to larger vessels.
This outstanding southern Mediterranean itinerary cruises along two of Europe's most dramatic coastlines, through the fabled Strait of Messina and the Tyrrhenian and Mediterranean Seas. Discover Sicily's storied town of Taormina in the shadow of Mount Etna; Agrigento's unforgettable Valley of the Temples; Tunisia's fabled Phoenician and Roman site of Carthage; the age-old beauty of Palermo, including Monreale Cathedral, one of the world's greatest extant examples of Norman architecture; and the majesty of Syracuse, once the most powerful city of the ancient Greek world and today an open-air museum of monumental antiquities. Take the optional, pre-trip extension in Malta and witness the rich history of this island nation from the remarkable prehistoric, megalithic temples of Tarxien and Hagar Qim to the monuments of the medieval Order of the Knights of St. John.
AIA lecturer and host Lisa Pieraccini will be part of a team of onboard lecturers who will further illuminate the ancient sites and scenic landscapes that you encounter through a series of lectures and informal discussions. This program offers a fascinating combination sites and cities that are made easily accessible via our 92-cabin ship, and I encourage you to reserve your preferred suite or stateroom now, while space and early booking savings are still available.
PROGRAM HIGHLIGHTS:
Five UNESCO World Heritage Sites, including the ancient Greco‑Roman sites in Syracuse and Agrigento; Mt. Etna, Europe's largest and most active volcano, near the base of which we visit Taormina's Greco‑Roman ruins; and the Norman Cathedral of Monreale in Sicily; as well as the Phoenician and Roman site of Carthage in Tunisia.
Admire centuries-old cities, medieval ports, and landscapes that were once coveted by the world's most powerful empires.
Cruise past the active volcanic island of Stromboli, nicknamed the "Lighthouse of the Mediterranean."
See the famous Riace bronzes, two splendid, life-size bronzes of Greek warriors.
Travel with a fascinating and engaging AIA lecturer/host and other experts.
Be pampered aboard a five-star ship with just 92 staterooms and suites.
The opportunity to extend your trip in Malta, including visits to two more UNESCO World Heritage Sites: its capital city of Valletta, bursting with medieval architecture; and the prehistoric, megalithic temples of Tarxien and Hagar Qim.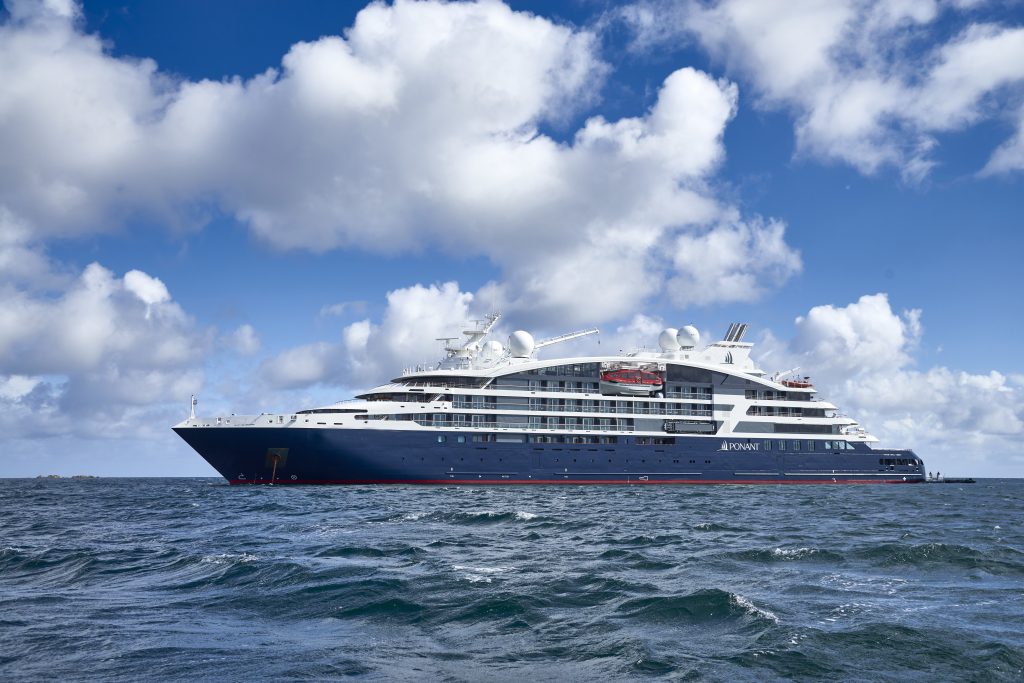 Tour Prices (7 nights)
Book with confidence! No cancellation fees for new bookings.
Early booking savings up to $4,200 per couple, if booked by February 3, 2023
Per person, double occupancy
Tour prices start at $4,995 double occupancy with early booking savings through February 3, 2023, starting at $5,745 after February 3, 2023.
Single supplements apply across all categories at 160% of the per person double price (limited availability). Taxes are an additional $450 per person.
For detailed pricing information, download the brochure.
To reserve your space using the online form, click here. For reservations or questions, please email us at aia@studytours.org (and include your full name) or call us toll-free at (800) 748-6262 (toll: 603-756-2884).