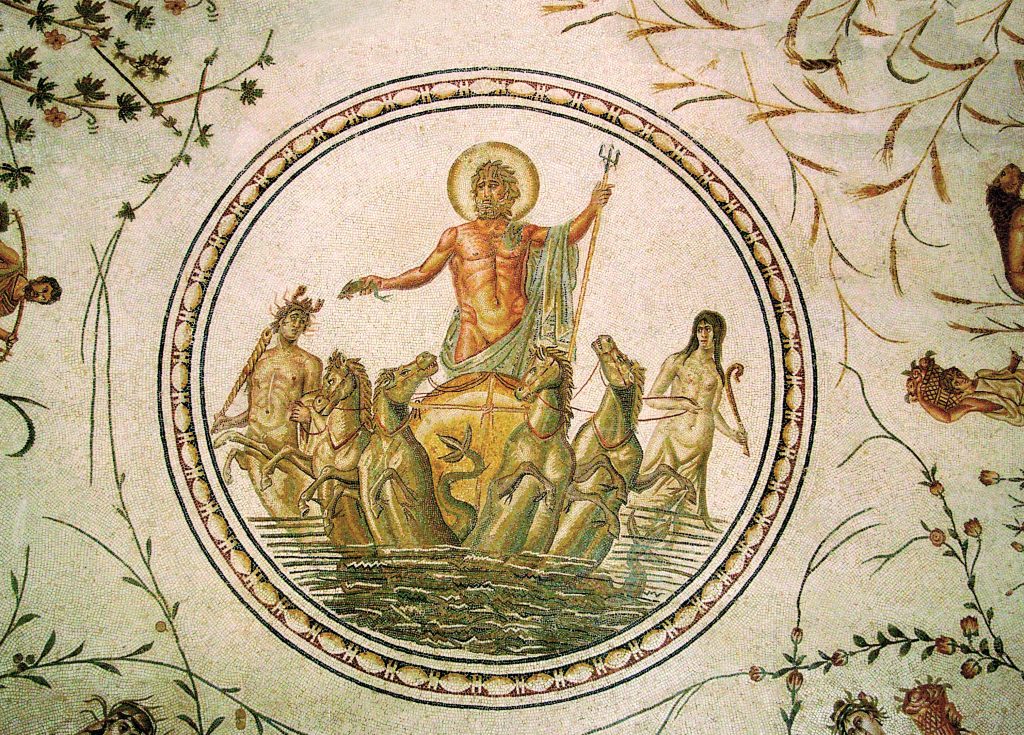 The Bardo Museum has now reopened, it has been two years since its closure! The museums earliest exhibits (Punic) date to the 7th century B.C., and whose most exquisite exhibits (Roman and Byzantine) are mosaics from sites all over Tunisia, many virtually intact.
Travel and learn with study leader/guide and archaeologist Nejib ben Lazreg and up to 16 guests.
Visit all seven of Tunisia's cultural UNESCO World Heritage Sites. Explore fabled Carthage, including the Antonine Baths and the cisterns. Spend three full days in and around Tunis, including a visit to the Bardo Museum, featuring exquisite exhibits of Roman and Byzantine mosaics.
See the beautiful Cape Bon coast and the Punic site of Kerkouane.
Marvel at Bulla Regia, a well-preserved site featuring underground Roman villas, a museum, a Temple of Apollo, and a 2nd-century theater.
Tour Dougga, established prior to the Romans, with its 3,500 seat theater; Temples of Saturn, Augustan Piety, and Mercury; and Capitol.
Discover Kairouan, the fourth holiest city in the Muslim world, founded in A.D. 670, with its carpet, leather, brass, and spice vendors; and its Great Mosque with a three-tiered minaret.
Visit El Djem, one of Tunisia's most extraordinary sites, with a marvelous, 30,000-seat, ancient amphitheater and a museum that houses lovely mosaics.
Visit the Roman city of Sbeitla (Sufetula), one of North Africa's best-preserved Roman cities, including several stunning 2nd-century A.D. temples and mosaic-covered Byzantine baptisteries.
Wander through Thuburbo Majus, a sprawling site occupied in turn by Berbers, Phoenicians, and Romans. The imperial remains include the Forum, Temple of Mercury, and sunken winter baths.
"Nejib was at his best on the sites, pointing out the various features of baths, temples, houses, etc., teaching us to 'read' the site for ourselves. I learned a ton." – M.C., Iowa
---
Main Tour Pricing per person (11 nights)
12-16 participants $7,795
8-11 participants $8,195
Single Supplement $2,895
Single room supplement will be charged when requested or required. With fewer than 8 participants a small group surcharge may be added.
To reserve your space using the online form, click here.
For reservations or questions, please email us at aia@studytours.org (and include your full name) or call us toll-free at (800) 748-6262 (toll: 603-756-2884).