Ferrycarrig, Ireland: Lauren
February 8, 2019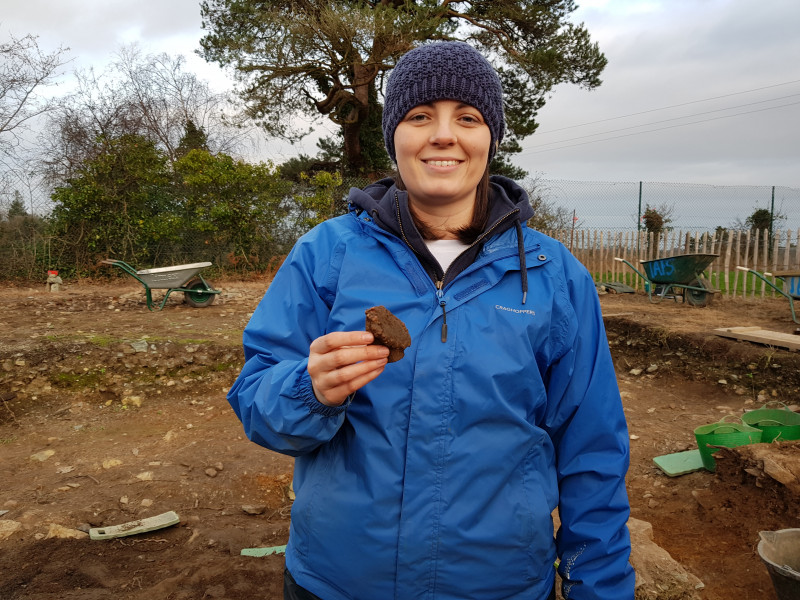 I decided to come study here because I was looking for a field school that would allow me to gain valuable on-site skills and experience. The timing of this field school also fit the timeline I set for myself to accomplish my goal of obtaining these skills. I was also attracted to this field school as it involved excavating possibly the very first Anglo-Norman fortification in all of Ireland. I had also never been to Ireland before and wanted to know more about the history of Ireland firsthand.
First and foremost, I expected to gain archaeological skills from this experience. Related to that, I also hoped to gain the experience of identifying artifacts whether it be bone, pottery, etc and the species of bone, type/style of pottery, etc. I also hoped to make relationships with other members of the field school along with supervisors on site.
By far the most memorable experience for me was finding the piece of deer antler. I had no idea at first how important that find might be to the history of the site. Overall, excavating and finding artifacts is my favorite activity.
It is almost the end of the field school and I have to say I have had a wonderful experience. It has been a lot of hard work but I feel like I have accomplished so much at the end of every day. I have also enjoyed getting to know everyone at the field school and working together. I have also enjoyed my host family. They have been very gracious and accommodating. I also really enjoyed the first few days of field trips. The trips helped me to understand the history of Carrick and history of medieval time in Ireland.
Interactive Digs:
---