Ferrycarrig, Ireland: Madeleine
August 27, 2019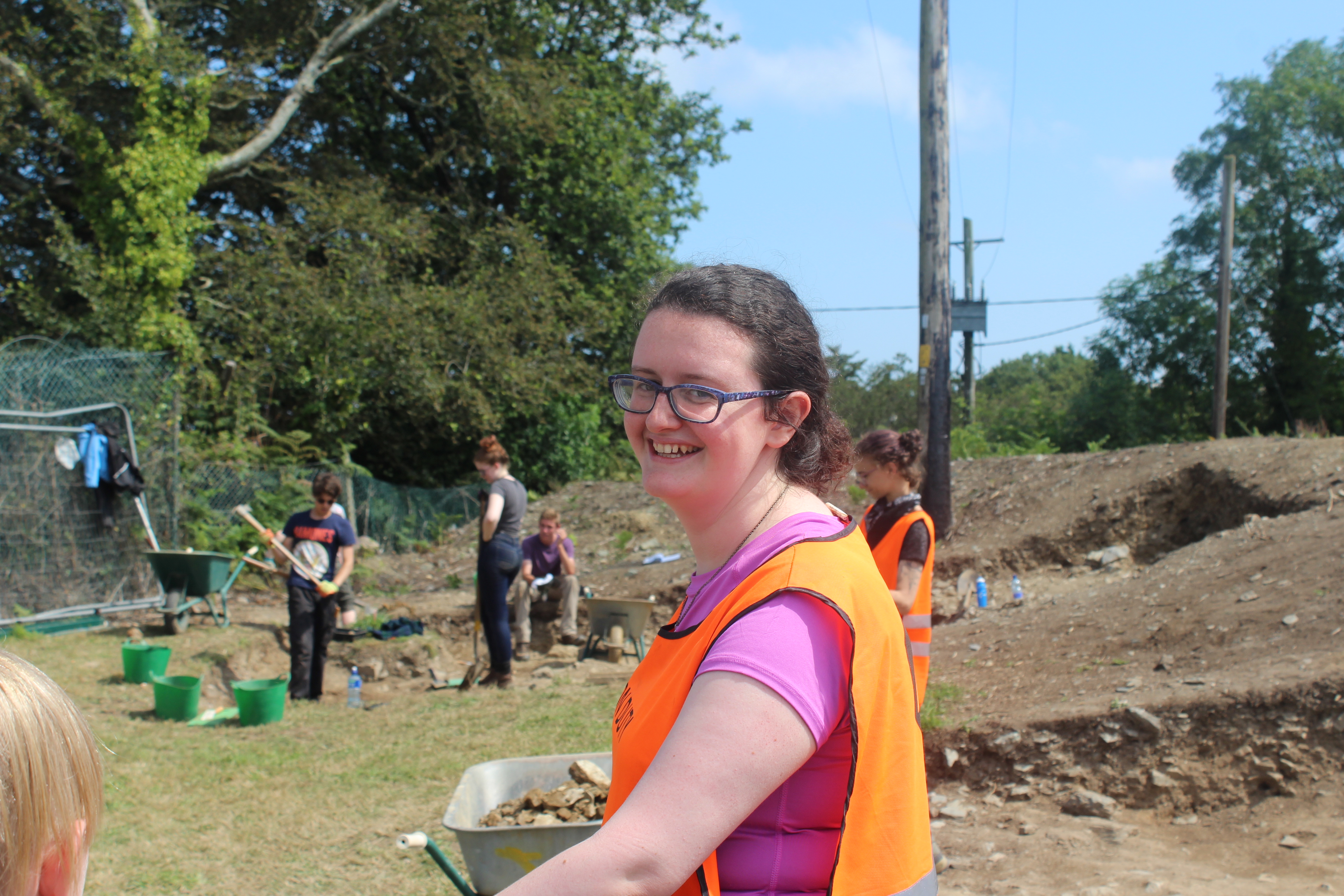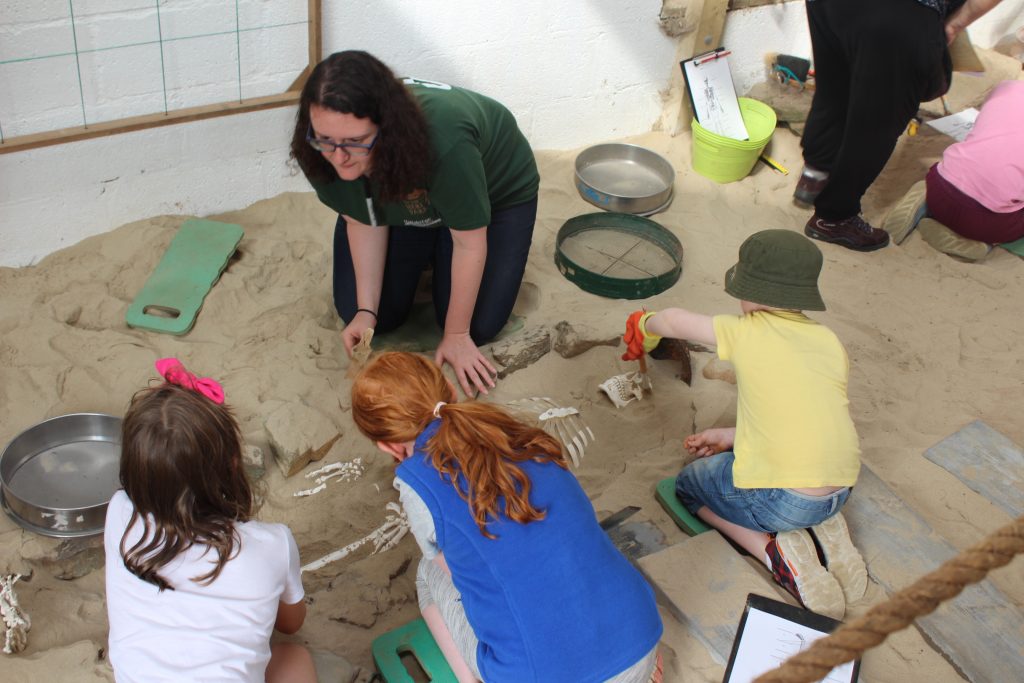 Hello! My name is Madeleine McKeon and I recently graduated with a Bachelors Degree in History from the Massachusetts College of Liberal Arts (MCLA). After graduation I decided that a field school would be a good way to experience history in a different, more physical way that would push my thinking beyond my fairly traditional historical training. I chose to study at Ferrycarrig after I wrote my senior honors thesis on Henry II who plays a pivotal role in the Anglo-Norman invasion of Ireland.
I am currently working in Cutting 3, which extends from the outer edge of what has been identified as the chapel. My first week on site was spent excavating a robber trench. I am now working on extending a sondage on the opposite end of the cutting which has yielded some very interesting finds including a deposit of large stones and a potential foundation trench. An exciting part of this dig is that because the project is so new our understanding of the site is constantly changing.
Every day on site is different. One of the things I appreciated about this program, in contrast to other field schools that I looked at, was that there was the opportunity to learn a number of different skills. Though most of my time is spent digging, workshops and field trips are built into our day. Regardless of what our individual assignments onsite require, we are expected to have some experience with all the basics of an archaeological dig. So, by the end of this month, I will have learned how to plan, do section drawings, take levels, and do post-excavation paperwork and storing despite none of those tasks being directly related to my work in the Cutting 3 sondage. There is an effort amongst the site staff to engage the whole team in each other's work. For example, when we found an artifact that required calculating levels and coordinates, there was an impromptu site-wide lesson on how to take those measurements.
This experience has been very rewarding. Beyond the dig itself, getting to know my lovely host family and fellow students as well as explore Wexford has been a wonderful opportunity. I am sad to go home next week but I am excited to apply this new skillset as I move forward in my studies.
Thank you!
-Madeleine McKeon
Interactive Digs:
---