August 1, 2022
Zominthos 2022: Week 3
---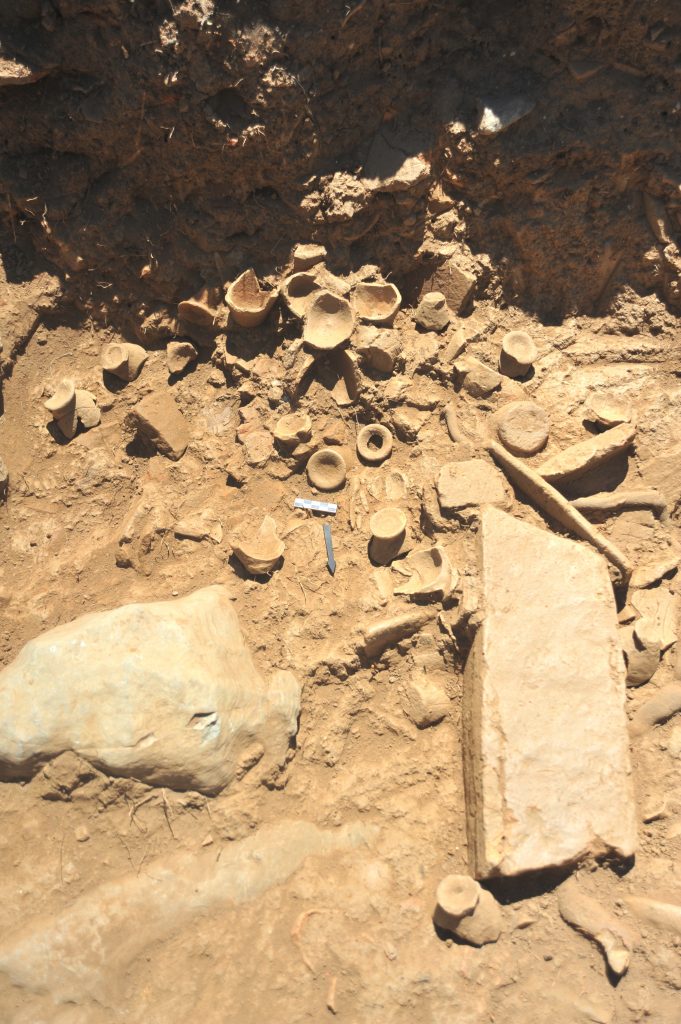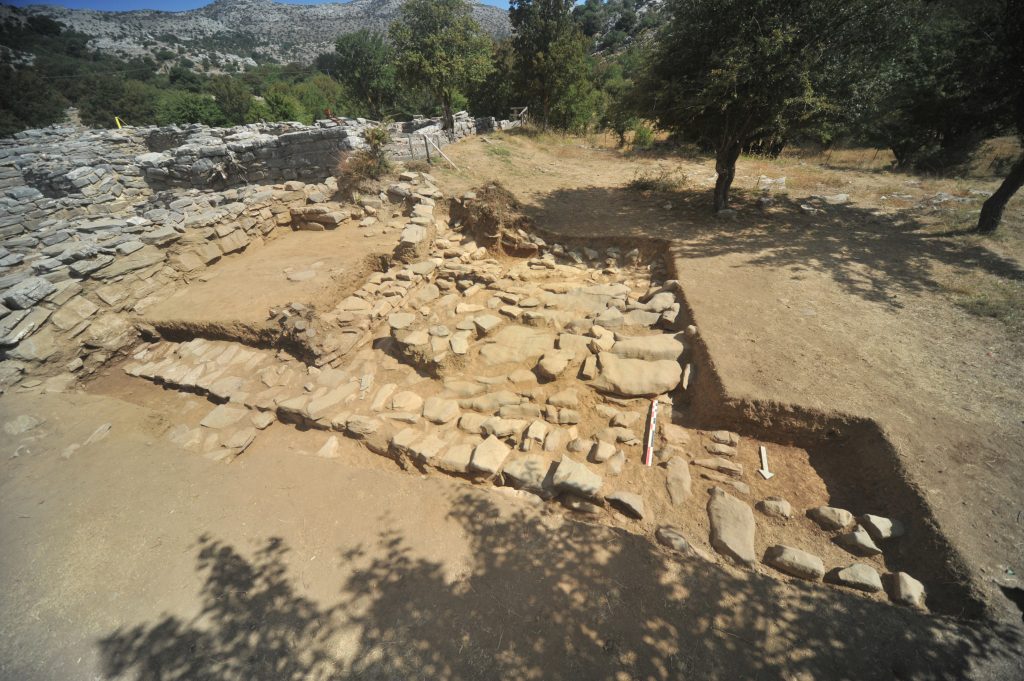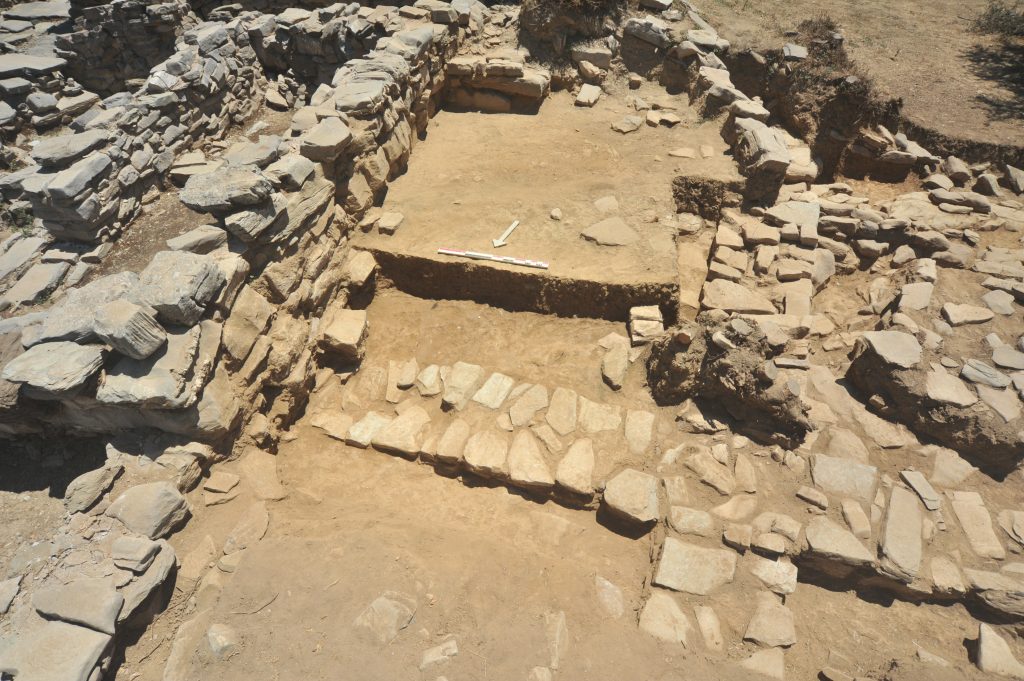 Space 61, Space 73, Space 74
This week, the north wall of Space 61 is revealed (Fig.1) which extends to the west at Space 73 (Fig.2). Another wall that extends to the north is possibly in correlation with the east wall of Space 73 has also been revealed. Some slabs of the upper and base floor of Space 61 are now visible. The excavation at Space 73 and 74 is completed. The different levels of the upper floor and base floor are clearly visible. A small part of the base floor is composed of limestone and schist slabs combined with smoothened parts of the bedrock.
Northern part of the North Court
The excavation also continues at the northern part of the North Court of Zominthos Palace. A high amount of egg-cups (Fig.3) close to parts of the drain have been revealed. This concentration of eggcups is found below the plaques of the North Court.