August 16, 2023
Archanes 2023: Weeks 3–5
---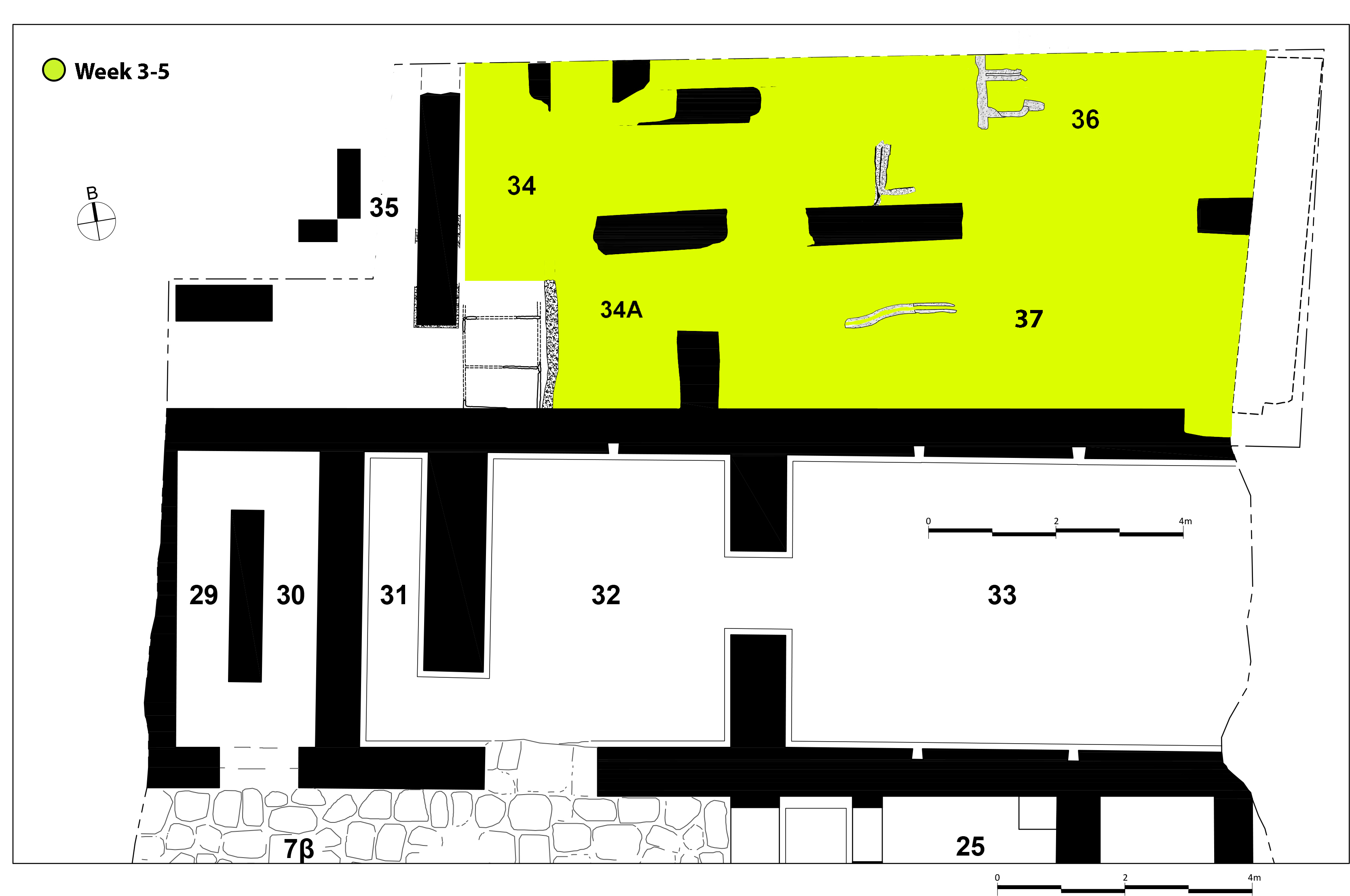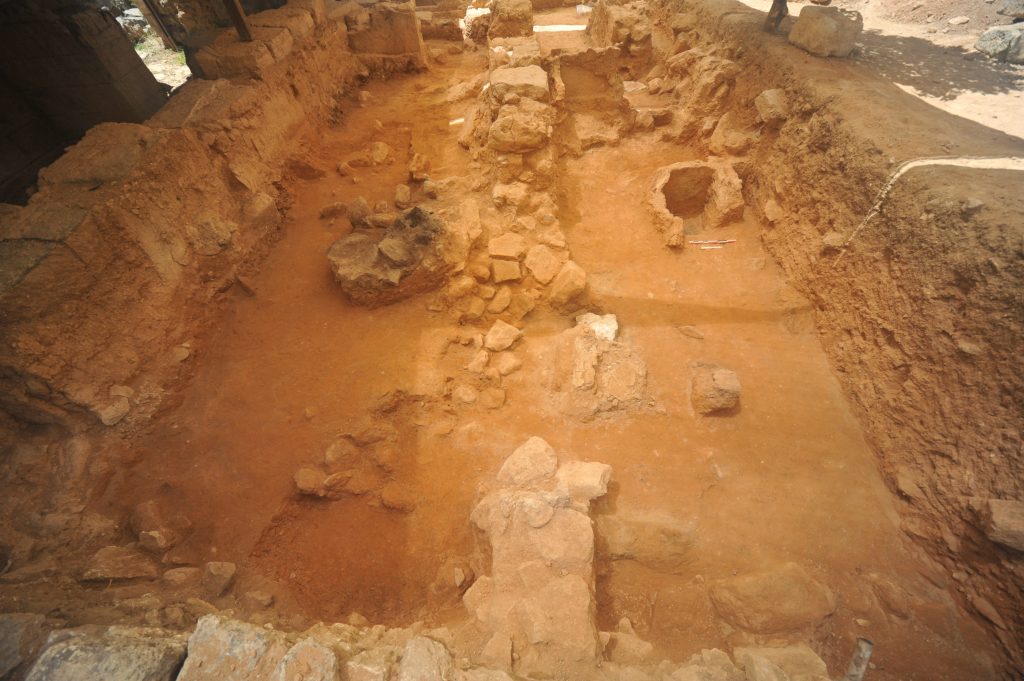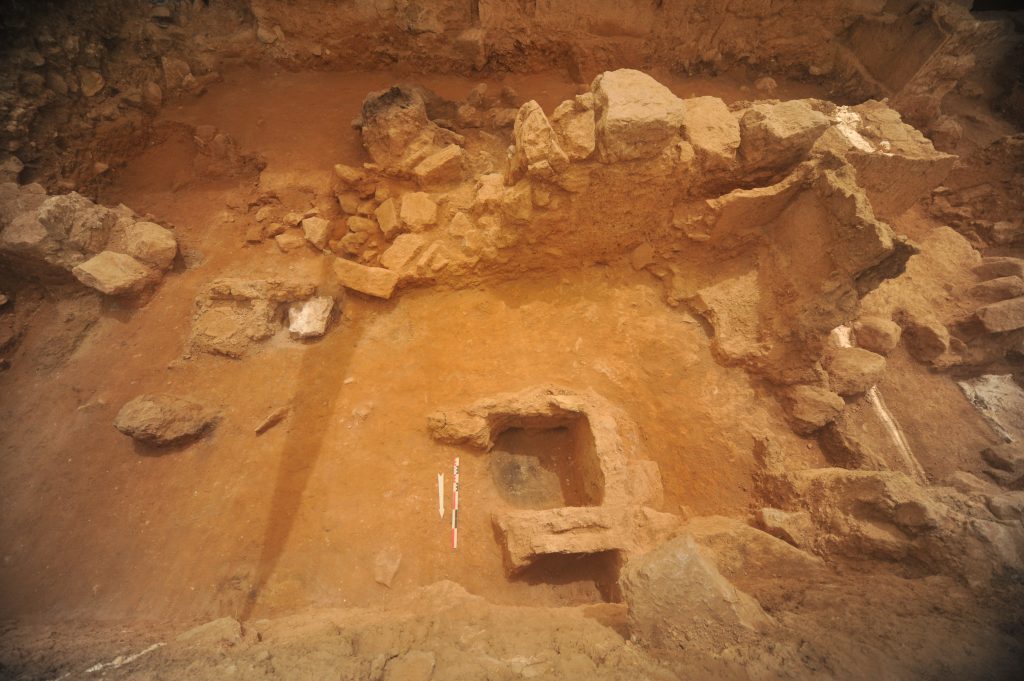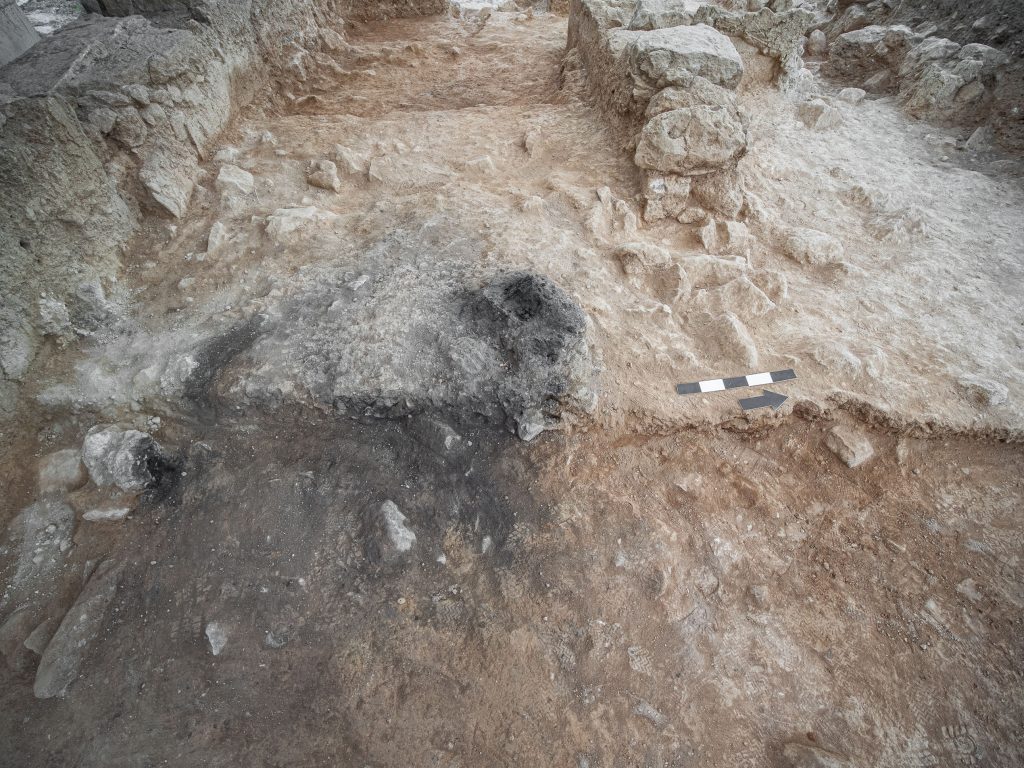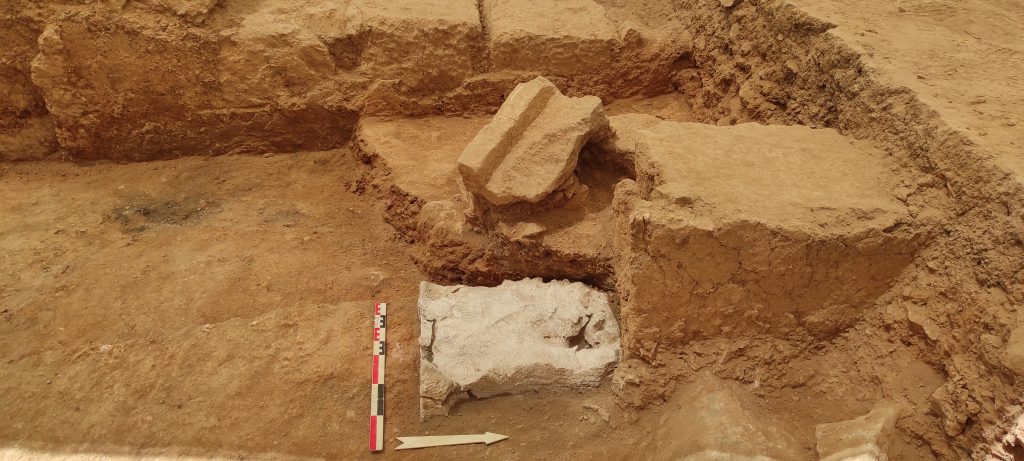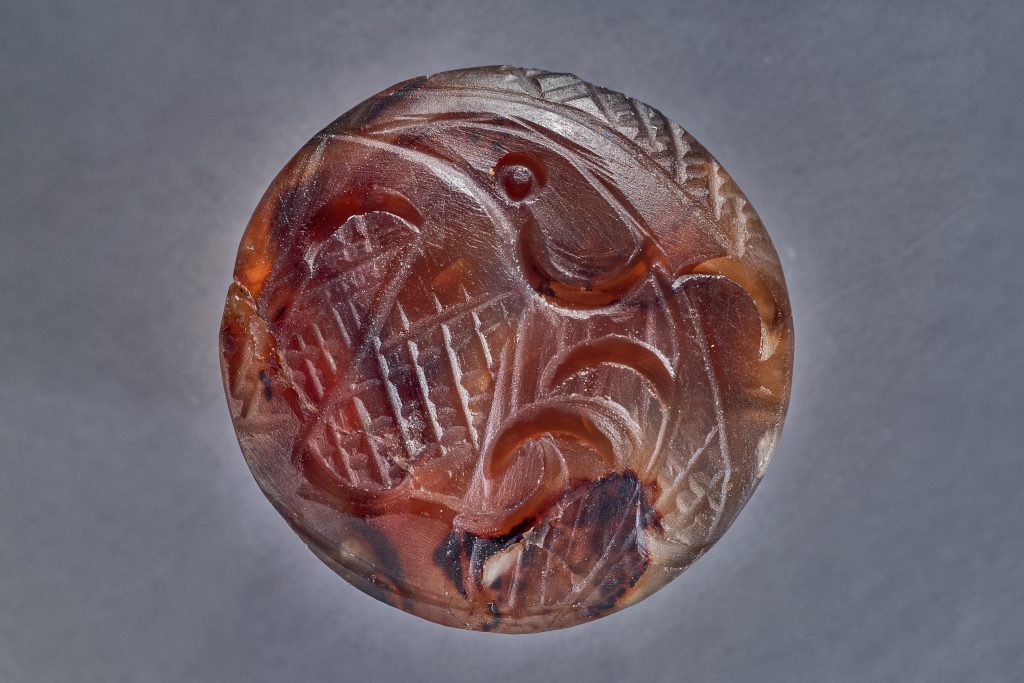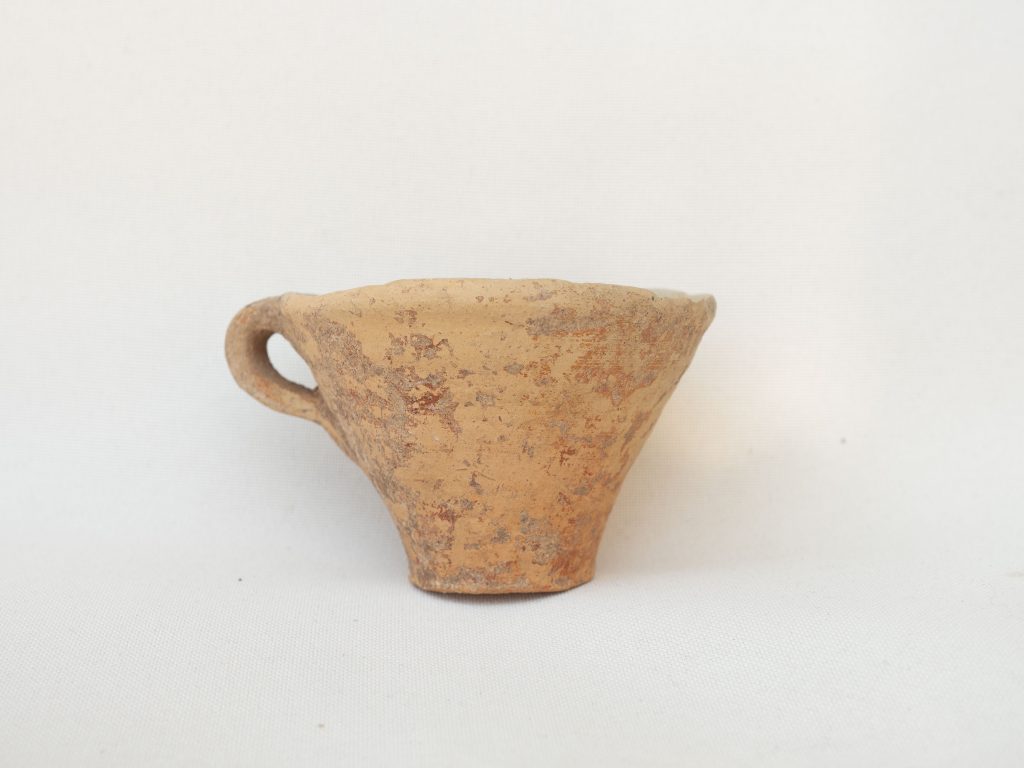 The excavation of Archanes Palace continues to deeper layers, revealing the impressive architecture of the Minoans. The current level of the excavation seems to belong to the upper floors of Spaces 34, 34A, 36 and 37 (Fig.1).
New walls covered with clay and lime mortars have been revealed. North and south of one of those walls, some carefully constructed structures from clay mortars have also been discovered (Fig.2).
At the east part of Space 37, a large area of burnt soil (Fig.3) and fragments of coal, indicate a burnt construction made of wood that could possibly belong to a part of a pillar, a staircase or a door.
At Spaces 36 and 34, three pillar bases (Fig.4) made of plaster have also been found. At Space 34, a part of the floor made up of very small pebbles has been uncovered. A spectacular seal (Fig.5) made of semi precious stone, an intact conical cup with handle (Fig.6) and a micrographic tripod vessel are some of the more interesting finds of this area.