July 31, 2018
Ferrycarrig 2018: Winter, Week 9
---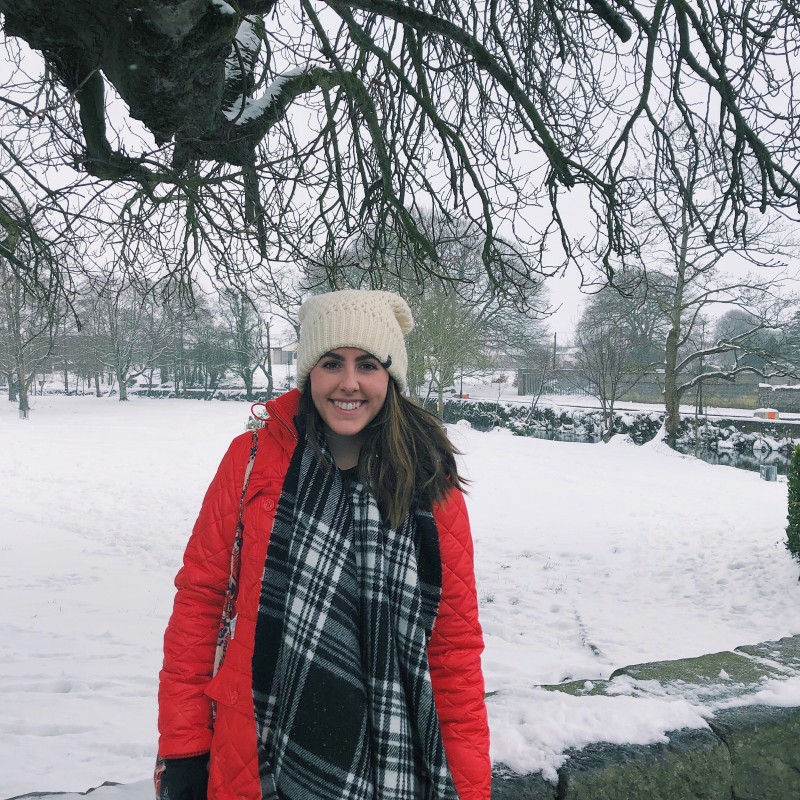 The final blog by intern Madeleine Harris.  What an eight weeks! We were disappointed to see Maddy leave us, but she has been an absolute pleasure to have around.  Maddy was the first to participate in our dual location internship, staying in both Wexford and Birr.  She was also the first to receive in depth training in off-site archaeological activities, such as field-walking, desktop assessment, finds cataloguing etc – as well as getting to see the off-site workings of the IAFS.  Her last week rounded out activities she has been undertaking in the last couple of months, but unfortunately was interrupted by a freak weather event (3ft of snow in the Midlands!).  However, it was still incredible how much she got to pack in. See you soon Maddy – you will be missed!'
Intern Blog 9 – February 26, 2018
by Madeleine Harris
This week was bittersweet, as it was my last week in Ireland and working with the Irish Archaeology Field School (for now).  Monday was spent finishing various tasks, such as the impact assessments and discussing how to spend the next few days.
On Tuesday, we received a visit from Steve and Mairead and had a company meeting that lasted the majority of the day.  It was great to see them and catch up!  During the meeting, I also finished measuring and labeling the pottery and returning the sherds to their respective bags for storage.
Wednesday started out as a productive day, and I began drafting a worksheet listing the various pottery types found on site, how to identify them, examples of where they've been found, etc.  Hopefully this will help future students to learn more about the pieces they are finding and will serve as a general guide to identification.  Although it had been snowing all morning, the weather got particularly bad in the afternoon, and Denis and I left the office early.
That night, Storm Emma set in, and we could not work the rest of the week. Instead, my days were spent playing in the snow and staying warm – it was a great way to spend my last few days in Ireland!