August 14, 2009
Zominthos Field Notes 2009: Week 2
---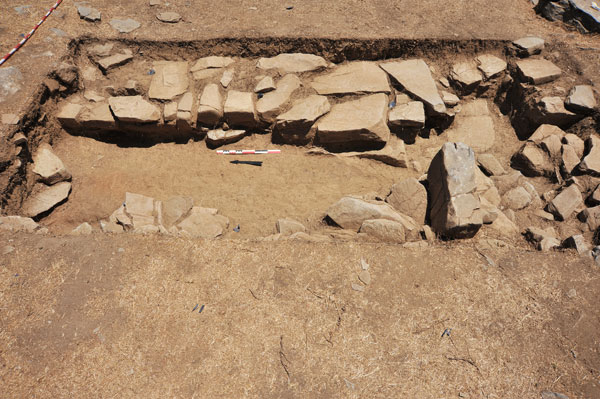 Area 1
We continued to remove the fallen stones from the partition wall, excavating a total of five layers. We also started to reveal the well-preserved foundation of the wall. Once again, we found bones, burnt wood, and numerous sherds.
[imagebrowser=28] Area 2

We removed a great quantity of small, medium, and large stones in order to investigate any potential underlying structures. We found an area with a dense accumulation of at least seven vessels and various sherds. Meanwhile, we continued excavating under the removed slabs and uncovered two courses of stones.
[imagebrowser=29] Area 3

We opened four more trenches and uncovered walls with white plaster. We also found a bronze arrowhead.

[imagebrowser=30]