July 16, 2019
Zominthos 2019: Week 1
---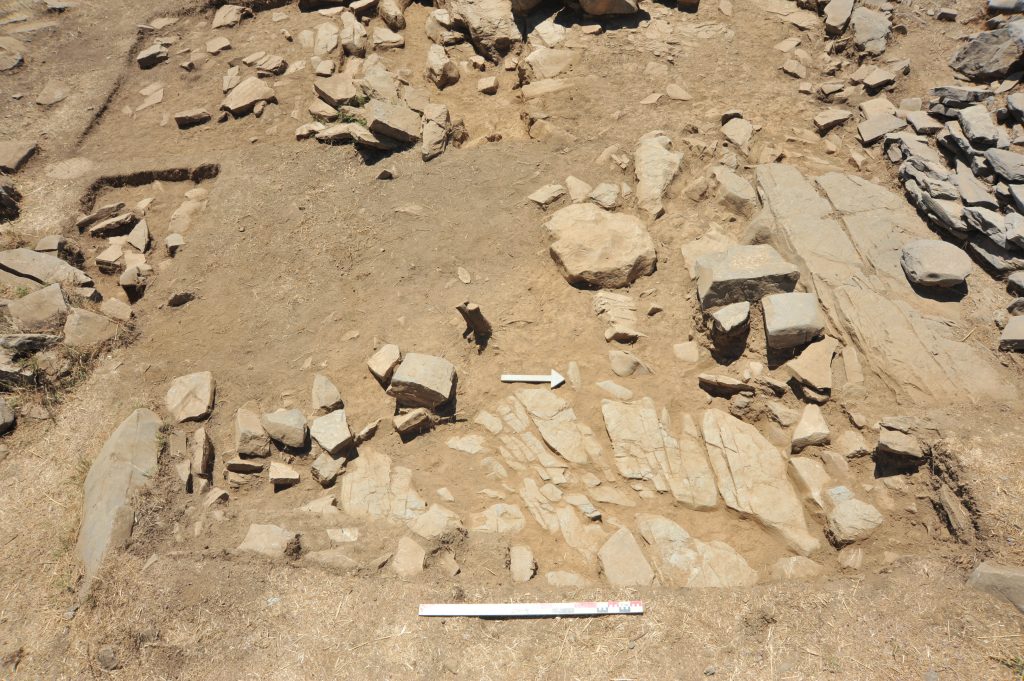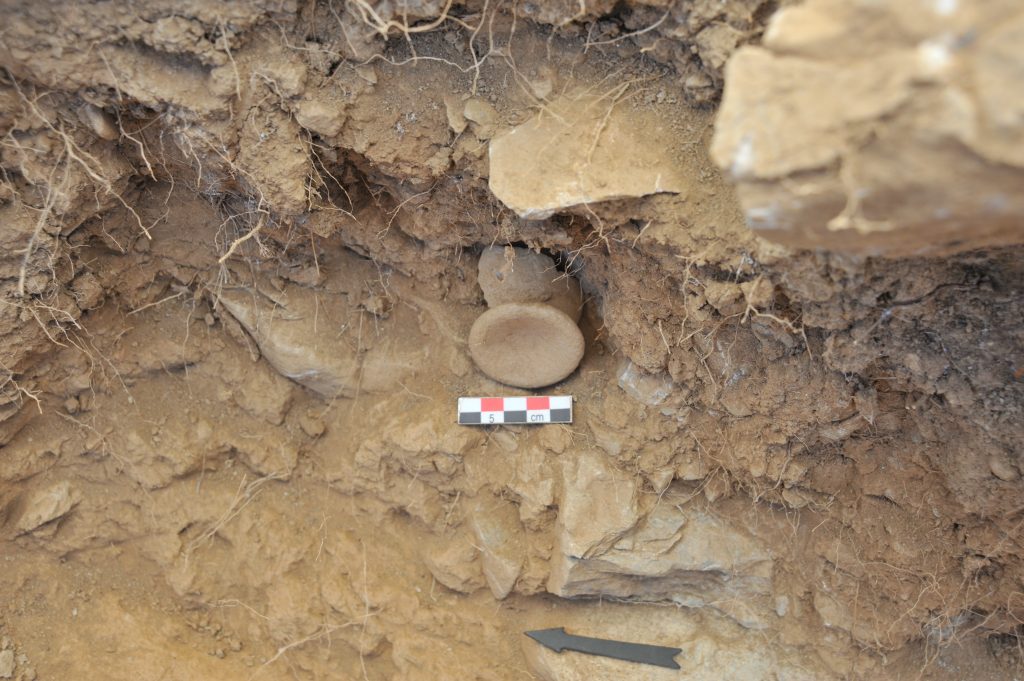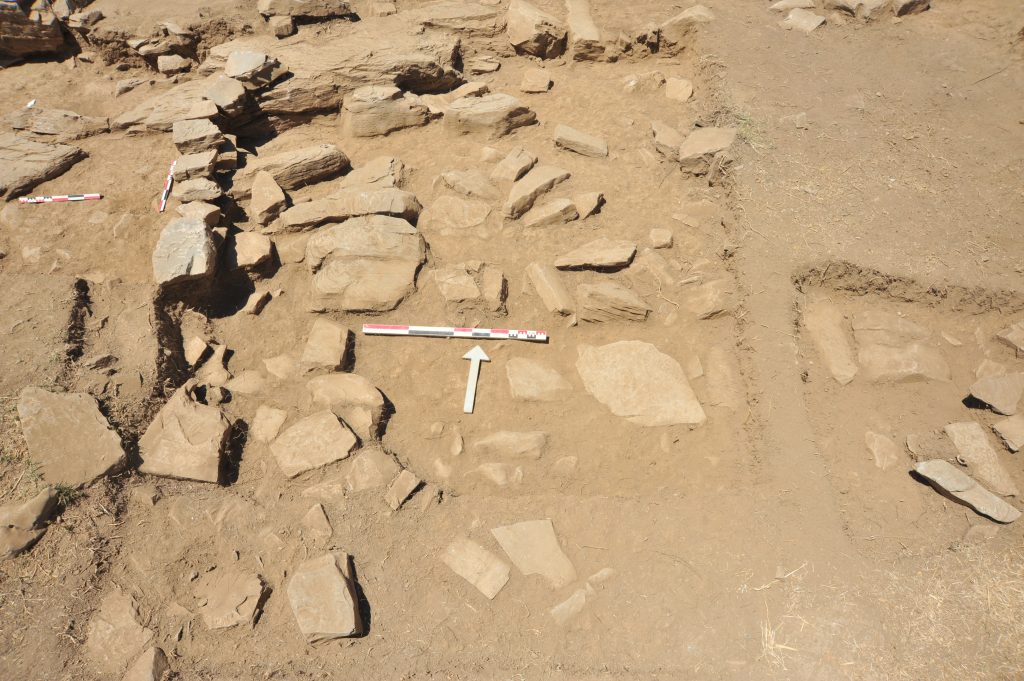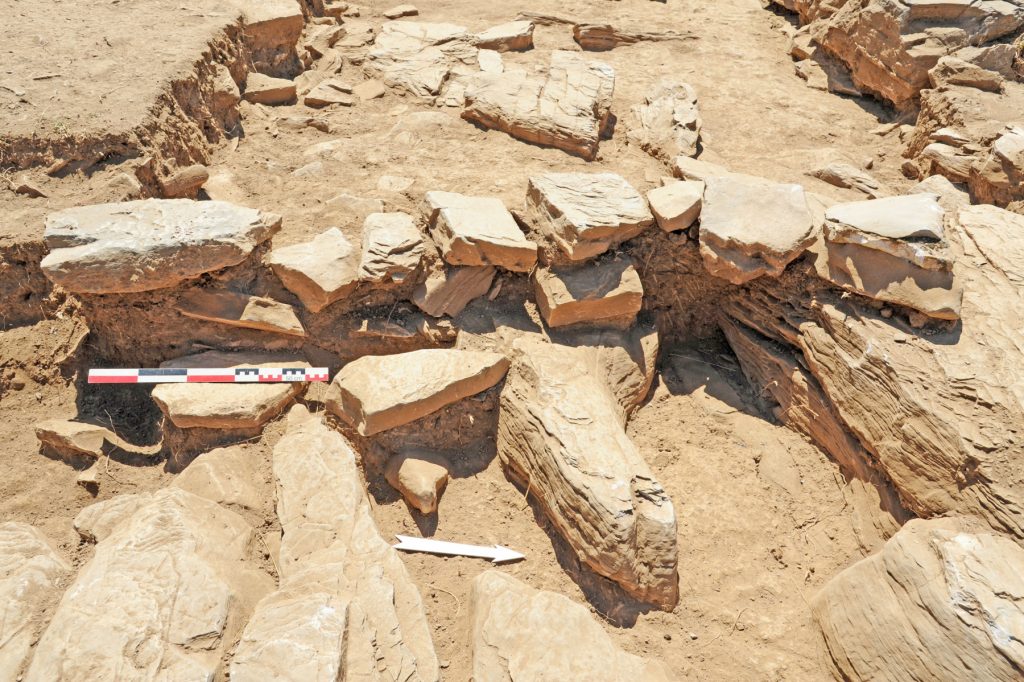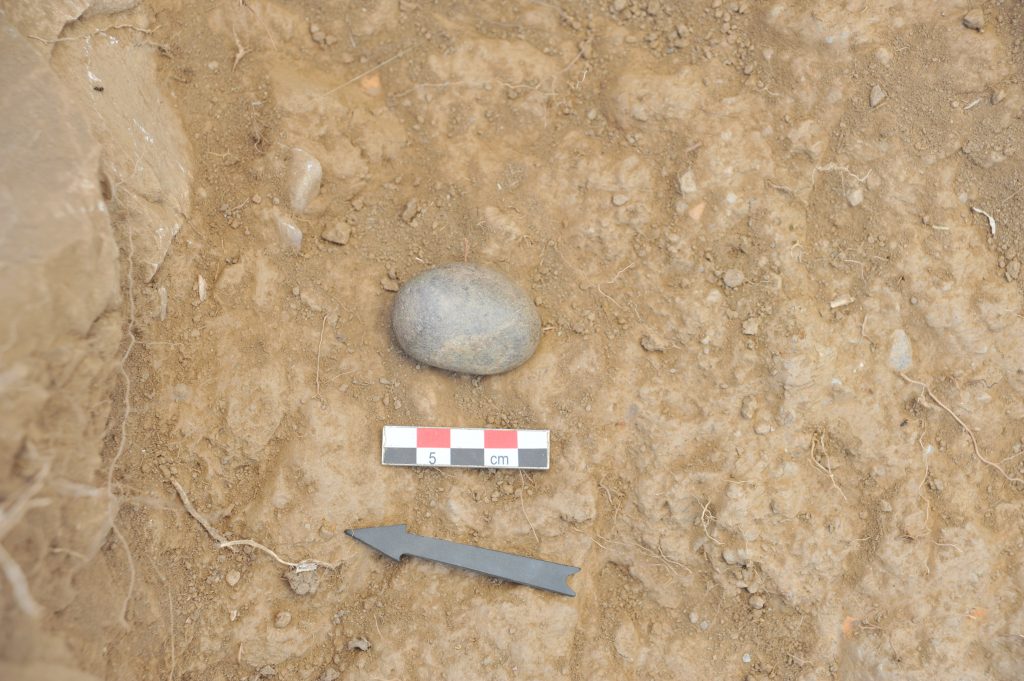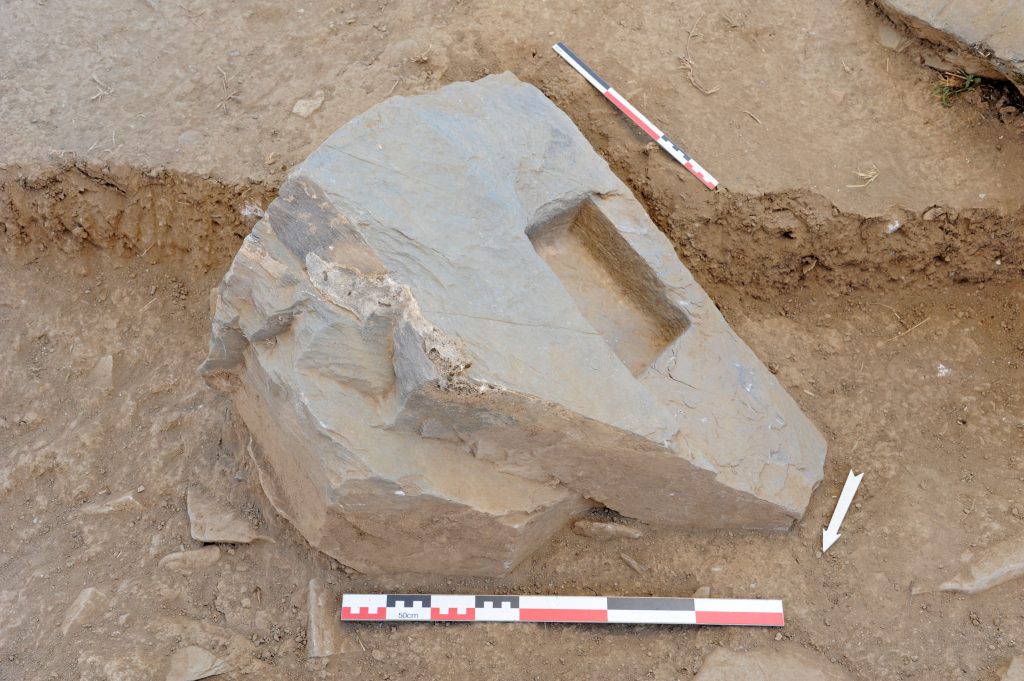 Area South of Area 32
This area is located at the southern east side of Zominthos main building and it is very damaged due to the agricultural works that took place some decades ago. The excavation uncovered part of natural rock (fig. 1). Two parts of two eggcups (fig. 2) were found directly above it among many other pottery sherds.
Area South of Area 44
The area 44 is located at the southeastern side of Zominthos Main Building. During the first week two layers are removed south of area 44, containing small and medium fallen stones (fig. 3). Underneath large rocks revealed, while traces of a wall (fig. 4) are appeared at the west side of the region. The finds of the area are mainly fine ware and courseware pottery, small parts of plaster, a small grindstone (fig. 5) and animal bones.
Room 45B
Room 45 is an oblong space along the south facade of the central building, which was investigated during the last two excavation seasons. During the first week of this year's season work continued in its yet unexcavated eastern part (eastern part of Room 45B) with the goal to identify the southern and eastern limits of this area. Two successive, disturbed layers were removed down to a level preserving rests of a pavement. Among the few notable finds were some fragments of clay water pipes of rectangular shape as well as an interesting architectural feature, i.e. a large, worked limestone block bearing a rectangular mortise carved into its surface (fig. 6).